I was watching an episode of Millionaire Matchmaker today and one of the male millionaires went on a date with a girl who wore a glittery dress. After the date he told the camera that when she hugged him some of the glitter got on his shirt and he didn't know how he was supposed to get it off. This made me laugh because I think it is general knowledge that 1) guys don't like glitter and 2) glitter is impossible to get rid of.
Of course despite the fact that our guys highly dislike glitter, it hasn't stopped us from wearing our glitter dresses, glittery makeup, and now glitter shoes.
Designers took the tiny pieces of sparkly material and attached them to every girl's favorite accessory–shiny sneakers, shimmering pumps, Ivanka Trump even designed glitter-adorned espadrilles.
Kate Spade notes "playful sophistications" as one the hallmarks of the New York brand and I would say that is exactly what their sparkly Charm heels accomplish—a great choice to pair with a holiday party dress.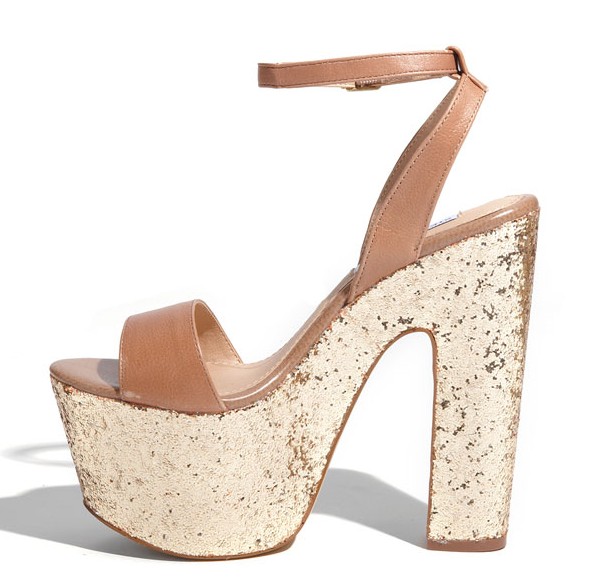 Although it may be cooling down in other parts of the country it will be awhile before we get to enjoy the beautiful Arizona fall we so look forward to, but that doesn't have to be a bad thing. You can still wear these Steve Madden Shazamm chunky glitter sandals while the rest of the country is forced to hide their pretty pedicures.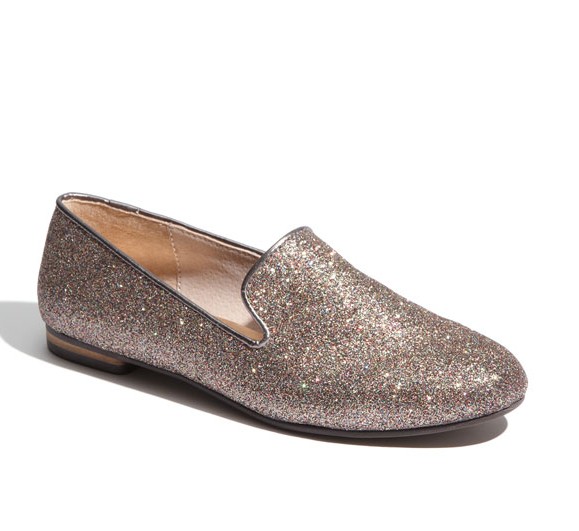 Maybe you want to add a little shimmer to your more casual outfits. Try a menswear inspired flat like these Steve Madden Maddee's. BP, Jimmy Choose, and Toms also have great versions of this look.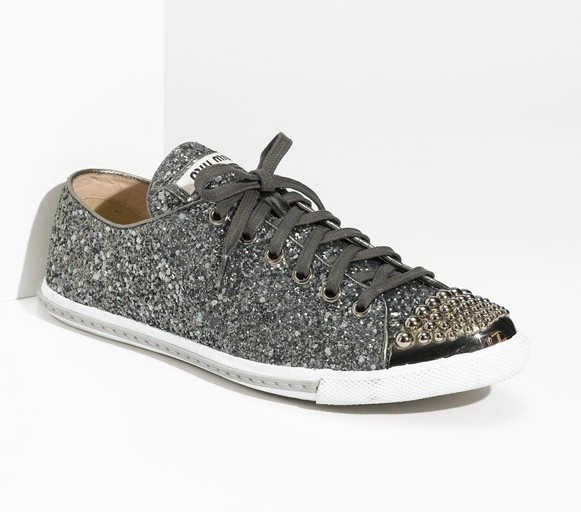 Miu Miu created the ultimate casual statement piece with these glitter sneakers. The combination of the studs and chunky glitter are sure to make these shoes the focal point of any outfit.
Miu Miu didn't just stop at shiny sneakers they designed a whole slew of glittery shoes for their fall collection, heels, flats, boots and my favorite, these peep-toe ankle booties. The peach suede accent adds a luxurious feel, making these boots perfect for a pair of sleek black pants, a mini skirt, or your favorite party dress.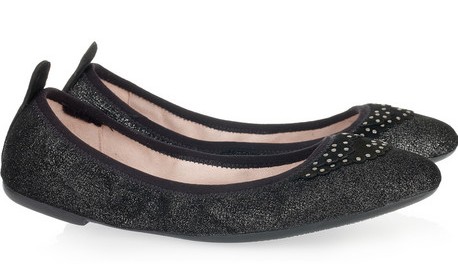 If you are not quite ready for your shoes to attract all the attention at the party you are attending—as in people may tell you that the host didn't need to buy a disco ball because they could have just used your shoes, then try a more demure pair like these leather glitter-effect BLOCH flats. You can still be a part of the trend without your shoes yelling, "hey look at me!"
By Kristianne Young
Shoes Available at Net-A-Porter and Nordstrom