It is here, the day we have all been waiting for! That's right, June 20, 2012, marks the Summer Solstice. All of your vacations are officially summer vacations, all of your books are now summer reads and certainly all of your parties are now summer soirees!
That of course means you'll need a new wardrobe full of summer dresses to impress the crowds at any summer get together you'll be attending this season. And with all of the fun things happening with hemlines, sleeves, and necklines you'll have plenty to work with.
One of my absolute favorite 2012 summer dress trends is the high/low hemline. It is happening on everything from a sweet pleated dress to your favorite jersey "almost" maxi.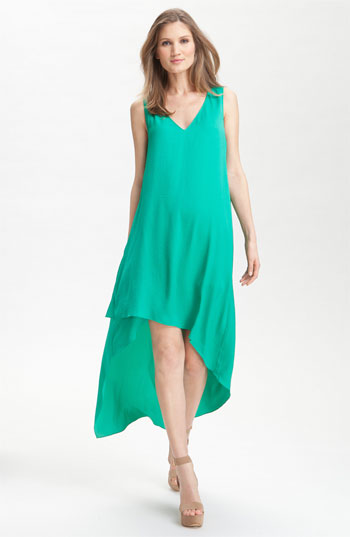 BCBG AT Nordstrom
You'll want to grab (or buy) your fanciest shoes to show off with these dresses…. I'm thinking a funky wedge or strappy pair of sexy stilettos.
Say hello to the fancy sleeve… It comes in the form of ruffles, swirls, asymmetrical length, cutouts, and really the list could go on, these designers are ingenious.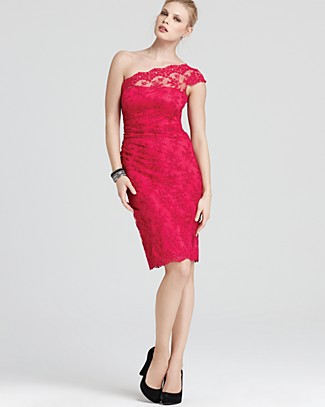 If you want to show a little skin without succumbing to the summer cliche that " less is best." I whole-heatedly encourage going the route of an exposed shoulder via the cutout or her close cousins slit and one-shoulder. Bloomingdales Contmporary section has a plethora of promising choices.
Another fun hemline happening this summer is the handkerchief hem, no doubt inspired by the D& G dresses seen on the runways. This particular hemline gives way to flowy dresses in chiffon and silk and in a myriad of abstract prints and florals…some of which remind me of famous paintings.As these dress tend to be a bit more dramatic consider them for an evening party that requires something a bit more dressy or even a formal wedding.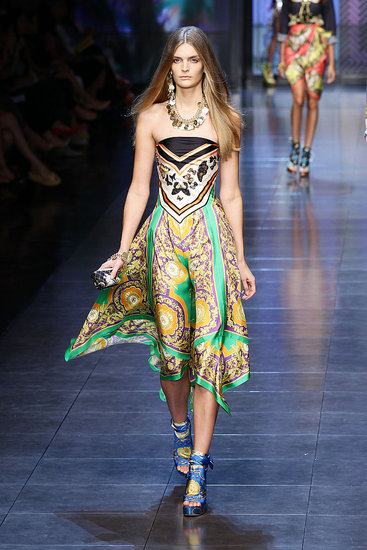 D&G Spring 2012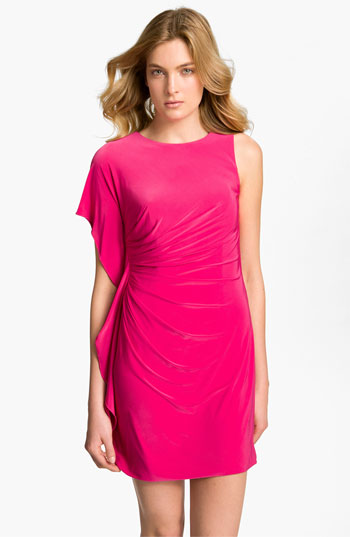 And here we enter the world of the cascading side. You know the dresses with that extra bit of free flowing material cascading down the side of the dress….Dalia MacPhee does it perfectly in this fantastic pink number. The ruffles are not overwhelming or distracting.
On a more traditional note we have the tiered dress, which provides an extra bit of fabulous without too much fuss. Great for the girl who loves a compliment but can do without the spotlight.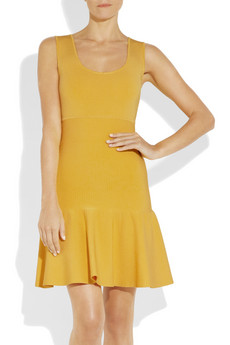 Drooling over ISSA's ribbed knitted dresses which come in an array of bold colors and styles. Find your favorites at Net-A-Porter.
By Kristianne Young