It's August. So what does that mean for fashion? Well, it means we can officially delve into our favorite fashion season…. Fall of course! It may not feel like fall right now, and we all know that fall doesn't actually start until September 22nd, but in fashion the rules never really apply.
A great way to start transitioning your wardrobe is to indulge in the saturated, bold colors and prints that will no doubt dominate the season. Your fuchsia dress won't look a smidge put of place with your neutral summer wedges (at least for now).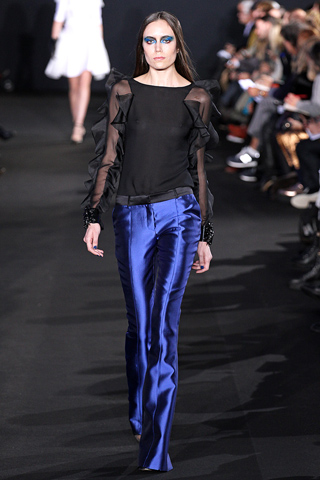 A good place to start is with color. Prabal Gurung gave us some electrifying blue at his fall 2012 show. The shiny fabric makes the color more vibrant and fun. And odds are you already have a pair of bold color pants in your closet thanks the trend that has lasted even longer than I ever expected!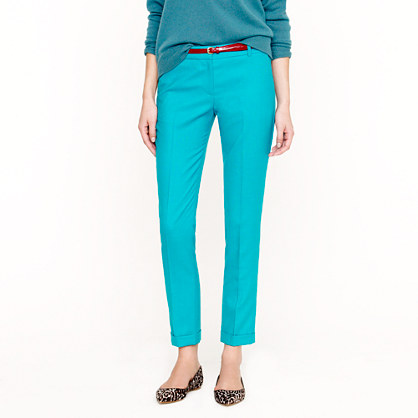 If you're itching for a new pair or perhaps your first pair, head on over to J. Crew for a plethora of color and fabric choices.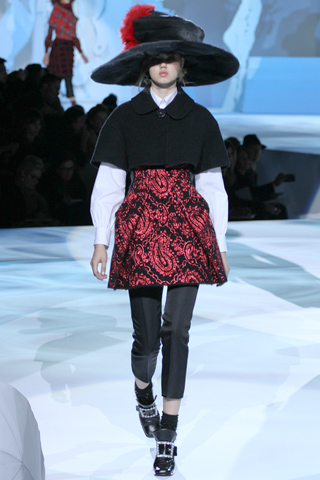 Prints have gone from geometric shapes like the extremely popular polka dot to a stylish-grandma paisley. The teardrop shapes are coming in fabulous colors like Marc Jacob's oversized glittery red.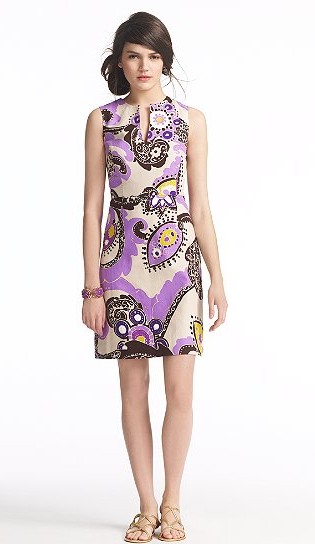 My favorite summer-to-fall paisley piece is this Kate Spade Keiran dress. The bright purple and yellow are cheerful and perfect for a summer cocktail, but the chocolate brown allows for the opportunity to pair with a luxurious deep merlow colored wool coat when temperatures drop. Doesn't is just make you want to walk down a street lined with trees covered in turning leaves and hot apple cider in hand?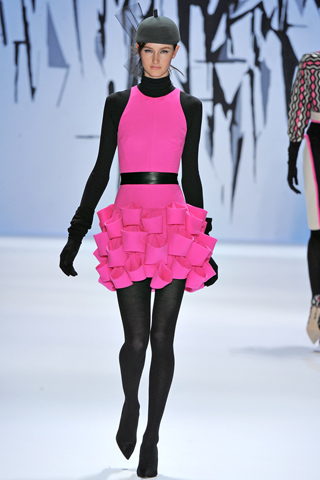 In case you are not quite convinced that it is possible to seamlessly transition from season to season take a tip from Milly's fall 2012 collection. They pair a wildly bright pink tank dress with a long sleeve and tights.

I'm convinced that this Rebecca Taylor dress will look fabulous and chic with a pair of opaque tights, a stretch long sleeve, and a killer pair of suede booties! Plus you'll always be known as the girl who is cheery all year long.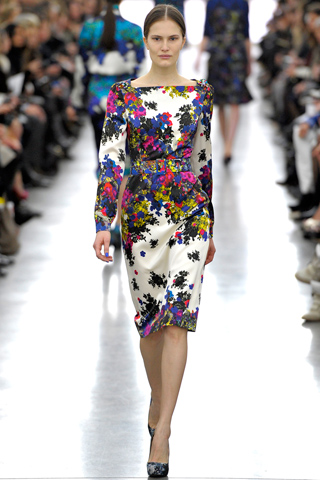 The most summer and fall friendly of them all is the floral print! The always feminie Erdem fills my heart with joy with high-definition florals on white. Now go wild and pick a beautiful bouquet of floral pieces!
By Kristianne Young