Well here I am on day four of my journey into the Six or Less challenge. As mentioned on Friday Six or Less started as a social experiment to see what happens with all the stuff we don't wear. I do have a few chums also doing the experiment and I a fully prepared for the cross texting when we get to the point of wanting to burn our current favorite tee shirts on day twenty after wearing them over and over. The good news is that shoes and accessories have no limits so we are free to get creative in that realm.
On a side note, let me just say how much more wanderlust my wardrobe dreams became after watching the first episode of the Rachel Zoe Project last night… or shooting AZ Foothills fall fashion spread and covers.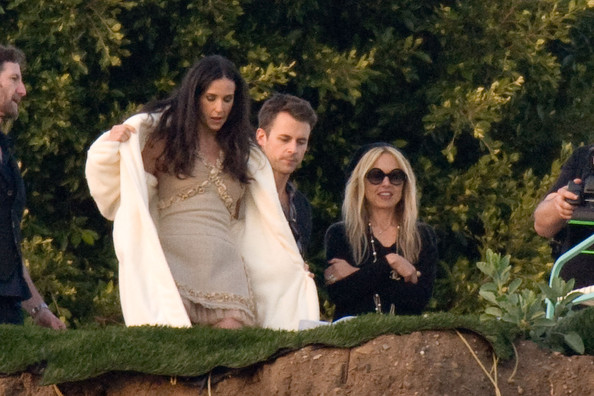 Why even my lovely assistant had on the cutest pair of J Crew drawstring cargos yesterday that would be a perfect addition to my fall wardrobe. I know this may sound somewhat confusing and counter productive to the experiment, so please allow me to explain- as my husband so rightly pointed out when I told him about six or less "you have already been wearing the same few pieces for two months, why do you need to even do this?" Yes, it's true I am a creature of habit and even with designer clothes swirling all around me, I am a minimalist compared to many. I almost have a uniform if you will and wear the same jeans until they practically fall off my body from being threadbare, and without my standard black James Pearse tee that I buy in quadruplicate I might be lost. Not to mention, my closet is being cleared out for donations down to a small edited selection (including accessories) so I will be in need of a couple of new items come fall to get me through the season. Okay back to the point… Since my wardrobe selection is sequestered for the next 26 days that means my eye is on the lookout for the latest and greatest fall accessories…if even only to help you my dear readers prep for your fall shopping.
I have always been a fan of classic frame handbags and own a few amazing vintage find that I won't let go of anytime soon. This season the latest crop of frame bags are about as varied as my closet used to be. And trust me these aren't your great grandmothers "purses". The best thing about them is that they elevate the most casual outfits like a tee and jeans to ladylike status.
Take a peek at some of my favorites from the Fall 2010 collections.
Rebecca Minkoff Alligator Belle is the perfect size to stow your stash and is enough of a classic to wear for years to come. rebeccaminkoff.com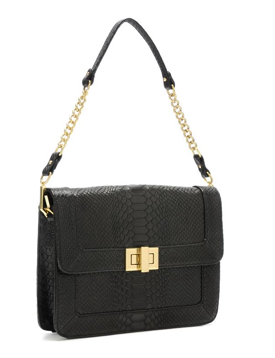 This High Fashion Quilte Bag reminds me of something from a late sixties Catherine Deneuve flick plus it comes in five colors so whatever your preference you can add a little chicness. endless.com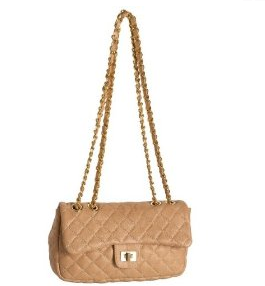 Or if you like real structure how about the Mulberry Neely Bag, it's classic shape and shrunken size makes this an perfect alternative to a bulky bag or briefcase. mulberry.com