If you've been living in Arizona longer than say, five minutes, it's pretty safe to say you've noticed how gym obsessed everyone is here. Maybe it's because it's a West Coast mentality or everyone is just a health freak but personally, I think it's just because it's so freaking hot.  What can you wear when it's 115 degrees out? Not a whole lot. So it makes sense everyone's constantly working out so that when you're wearing thismuch clothes, you look great doing it. 
That being said, I figire if you're going to be spending several days a week at the gym, you might as well look good doing it. Note: I have nothing against huge ratty T-shirts and shorts as gym wear. In fact, I'm not really one to enjoy investing in gym clothes since you're just going to sweat in it anyway. But for me, it's more like a reward system. Go X many times and you can buy yourself something new and cute! It's totally motivating since I'm clearly into all kinds of fashion.
But regardless of what your intentions  and motivations are, here's some cute outfits sure to suit your workout needs.
In case you didn't know, Stella McCartney has a sportswear line for adidas. Um, yeah! I've always wanted to take tennis lessons, most of my friends make fun of me and say it's just because I want to wear cute tennis skirts. And they might be only (somewhat) right. But with a cute tennis outfit like this, who wouldn't want to learn?!? adidas by Stella McCartney tennis tank and skirt, $175. Nordstrom.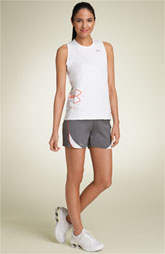 Under Armor is definitely known for their atheltic gear, and this Under Armor tank and shorts is definitely cute. Makes me want to go for a run. $90. Nordstrom.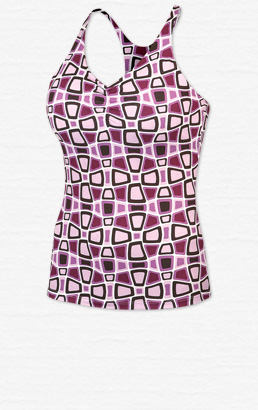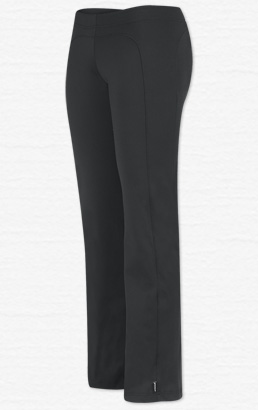 For yoga or Pilates wear, Prana makes some cute picks. I tend to veer toward basic black pants and then end up with tops in a variety of colors that I can mix and match. Top, $46. Pant, $65. www.prana.com. 
These yoga pants from Nordstrom look cute and comfy too. I personally prefer workout pants that aren't skin tight, so this is something much more like what I'd own. $68.
For fall, or a chill evening, this is a cute warmup set from Under Armor. Jacket, $42. Pants, $38. Nordstrom.

If you're going to the gym before or after work, you're going to be a bag. And there's no reason it shouldn't be cute. This Dakine duffel is pretty and practical. $46. Zappos.com.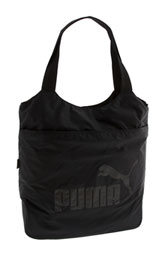 But if all you need to stow is just a few things, something small and basic like this Puma tote might do the trick. $45. Nordstrom.