I attended a function recently that was to put it plainly rather "highbrow", if you know what I mean. And even though I was wearing designer shoes my little vintage dress didn't cost me quite the bank that some of the couture at this gig did. From the time I was very young my mother always told me that style cannot be bought…you either have it or you don't, and if you do you can wear a $10 dress to any occasion and look like a million. If not, it doesn't matter how many thousands you spend on an outfit you will look like you just left the bargain bin. Truer words have never been spoken, especially in the look- at- how- fabulous –I- am- era. One of the problems I noticed at this event was a lack of proper underpinning aka bras and underwear, an issue that totally confounds me to no end…. Why in heavens name when you buy a pricey dress would you wear a bra that doesn't support the girls?
Take a cue from the stylists who dress the lovely ladies of Tinseltown when they appear on the red carpet. Believe me Rachel Zoe is not showing up to Jennifer Garners house without an arsenal of secret fashion fixers.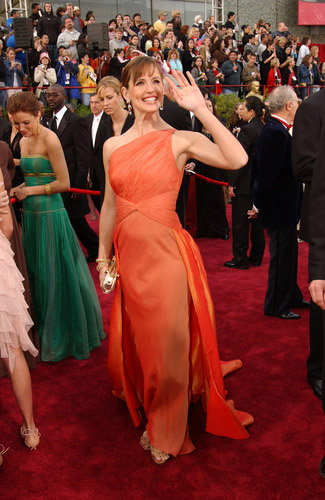 Try on your garment in a full- length mirror with good lighting. Check every angle to be sure that your dress or top provides the right amount of coverage. Don't forget to check those oft forgotten places like underarm cleavage or the dreaded back fat areas. Make a checklist of the areas that need help and set out with your garment on a shopping spree to find the right bra, underwear or body slimmer.
A halter bra with slim straps is always a great option for garments that plunge midway in both front and back. Opt for clear straps…but beware that clears straps that show are almost more tacky than regular ones so be sure that are securely stashed. Wolford makes excellent versions that keep everything in place. wolford.com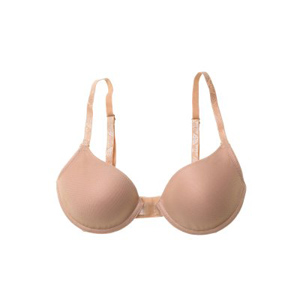 For more revealing garments try a good strapless bra with extra sturdy underwire Bali and Wacoal make great options in seamless and no-poke (no joke). bali.com wacoal.com
If bras of any kind just won't do you can try Fashion Forms Nu Bra inserts that stick to the skin and give the perfect support, plus they come in a zillion varieties. bloomingdales.com By chance if you are wearing a garment where none of the above is an option try adhesive petals like the Fredricks of Hollywood Breast Petals to cover up any peek a boo action. fredericks.com
And if a wardrobe malfunction is a concern Body Glue by BeautiControl works wonders and rolls on just like a deodorant or try Braza Reveal Tapes to stick things in place and keep you looking perfect. beauticontrol.com brazabra.com