Okay so I have a pet peeve (surprising right?) that I just can't contain any longer. The way I see it, there is just no excuse for ill fitting bras, rumply underwires or visible panty lines. Yes, you heard me right, with so many options to choose from, there should be no VPL , no gapping back fat seeping out from your bra straps, and no cup running over the top of your bra. Ok we can blame part of it on the fact that most women don't know their correct bra size, but hellooo are you really still buying those granny panties that show beneath your dress pants? Well, based on what I saw from one of my clients the other day, the answer is a decided- yes!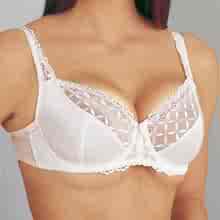 Ok ladies, let's move into the 21st century here shall we? The next time you are out at the mall take a little trip over the lingerie department and have a bra expert fit you for the right size. Plenty of stores like Nordstrom or Saks Fifth Avenue have experienced bra specialists that can no doubt make the most of your assets just by getting you into a proper brassiere.
The experts will most likely take a few measurements and consult with you about your lingerie likes and dislikes then suggest the items that are right for you. And if you have any major weight flux (up or down) it's always a good time to get refitted.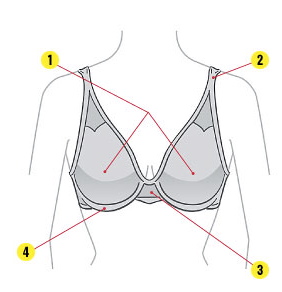 If you decide to go it alone then be sure to measure properly at home. First be sure to use a cloth seamstress tape measurer not a piece of string that you hold up to a ruler or worse contractors tape measurer! Measure all the way around your back underneath the bust, then measure across the fullest part of the bust. The first measurement is your band size ie: 32, 34, 36, 38, the second measurement is the cup size, so one inch more than the band size is an A, two inches a B and so on. Bear in mind that all cup styles are not the same, a lace bra may fit completely differently than a smooth t-shirt bra or a push up bra, so don't be afraid to try on a few different options to get the perfect fit. Just what is the perfect fit…. No riding, no gapping cups, no overflowing cups, no pinched back fat…if any of these are present try another style or size.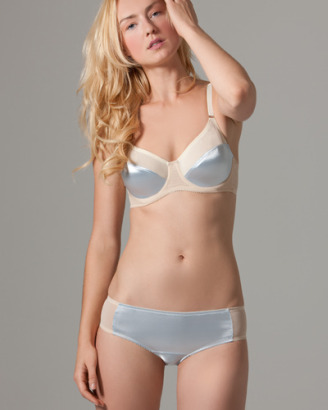 Under a tee – go for a super smooth fabric. I love the Natori Cool Contour full fit because it wicks away moisture – perfect for hot summer days!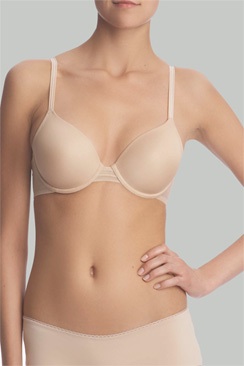 For special occasion outfits – A convertible bra is a must! Gap body makes an inexpensive version that can be worn five ways – shown here without straps.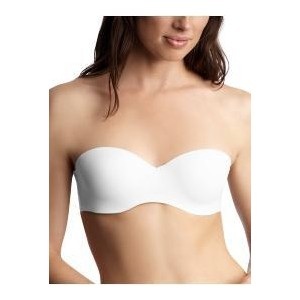 Pretty Bras – if you are looking for a well fitting bra that looks gorgeous to boot Fortnight lingerie makes some really beautiful bras in a variety of sizes that most stores don't stock. They do everything from a 30A to a 38 F. Plus they make some gorgeous panties as well. The bands and straps are well constructed to avoid the pinching and gapping that other brands suffer from. You can find them at fortnightlingerie.com
And if you are still rocking the granny panties try Commando's girl shorts, thongs, or low rise bikini's.