I was out the other evening with a few single friends of mine. Feeling like the old lady in the group, I just had to ask how they went about meeting the guys they date. Of course one thing led to another and we seemed to launch down the road of the do' s and don't of dating. What to say, what not to say, what to do what not to do, where to go and where not to go… and last but not least what to wear and what not to wear.
The group felt it was unanimous on the first date to wear something relaxed yet not too casual unless of course you are going to a dressy affair then something more formal would be required. Mini skirts, shorts, skin tight or too low cut were also vetoed and better kept to a girls night out or when you are in more familiar company… if at all! Britney and Sandra's outfit are a definite NO.
In fact, earlier this season fashion stylists Ilaria Urbinati, Soyon An and Karla Welch all offered up advice to potential up and comers in the styling world with the Simply Stylist event in LA, and afterwards they lent their words of wisdom to Glamour Mag about what makes a great first date look.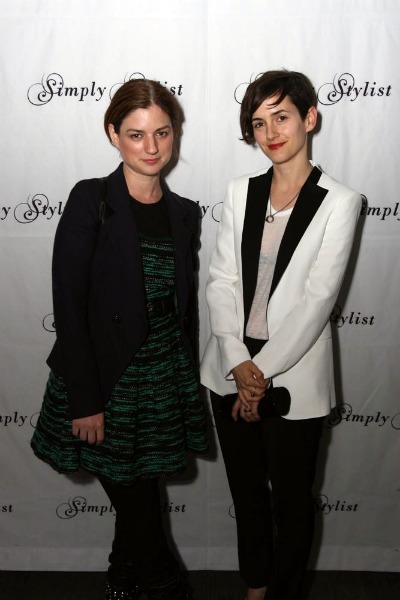 When asked about a great first date look, Karla whose client list includes Hailee Steinfeld —yes, Karla is the one who put Hailee in all those awesome and age-appropriate dresses this award season—answered:
"I would say a great pair of jeans and a cute little t-shirt and blazer. Or if you're really girly, a guy would like a midi skirt, meaning mid-calf. With a cute cropped sweater maybe a little pair of kitten heels. Super feminine."
And what not to wear on a first date?
"Herve Leger? Nothing too slutty—you might meet mom."
Illaria's clients include Bradley Cooper and Jayma Mays. Here's what she had to say about first date outfits:
"If you're going on a casual date, wear a great pair of jeans and a top that shows your figure. Jeans are always good. It kind of says that you're low maintenance. You can trick them into it."
And if you're going for a dressier look?
"If you're going somewhere fancier, you can never go wrong with a hot red dress. Or white; white is sexy. I actually have a client that went on Jimmy Kimmel—and on Kimmel, you have to dress your client not 'in-fashion,' it has to be boy-friendly. So we put her in a white-wife-beater dress and—I mean she's got a killer body—but she looked unbelievable. I think something like that would be amazing. Something that feels like you could hang with the guys but you're also like uber sexy."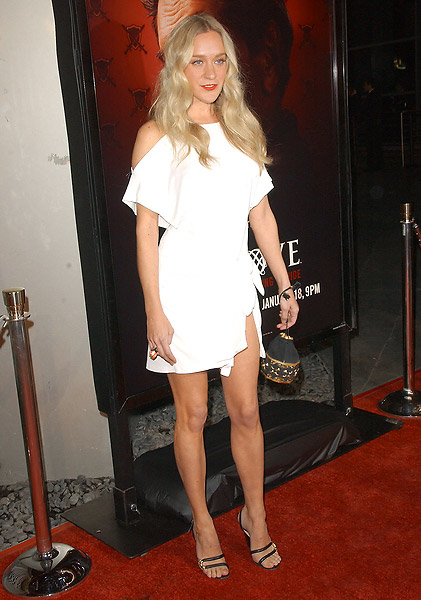 Anything else to keep in mind?
"Guys like to see your legs, ladies! They like to see your arms and they like to see your legs and they like to see your necks. Don't wear turtlenecks on a first date. Really, they'll think you're a nun. And you don't want to dress slutty—you don't want to give the wrong idea. Minimal jewelry and maybe no wedges."