Knowing that I have been working in the fashion industry for years and that I have worked with countless top models, I am often asked by Mom's and prospective models what I look for in a Face of Foothills contestant? If you aren't already familiar with this Arizona Foothills Magazine's contest… it's a big one.
The winner receives so many amazing things it's mind- boggling… She or he graces the website header (Emily is our current winner so if you are reading this you have already seen her gorgeous face) along with a fashion and cover spread in one of our issues… and tons of prizes from some crazy good partners. This past year our winner took home some incredible gifts from The Shaw Center for Aesthetic Enhancement compliments of Dr Larry Shaw, jewels from Jacqueline Nerguizian Fine Jewelry, Dillards and a whole lot more…. Not to mention doing their own blog on our site!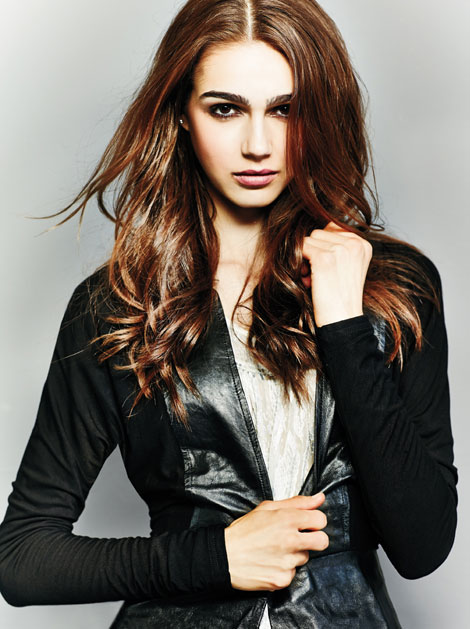 I am always excited to not only be one of the finalist judges but I also get to spend the day with our winner and get her or him ready for their fashion editorial close up. That means makeup and hair, clothes and giving them tips on posing along with our Photographer and Creative Director. So to answer the question what do I look for? Aside from a smart, fun and go- with- the- flow personality… I look for the standards that you would find in the modeling industry.
A fit body – this doesn't necessarily mean that you have to be model thin, but healthy and fit is important because the winner of this contest often inspires others. Our current winner Emily is a runner and a really healthy eater. (I'm sure she shuddered at the fact that we had pizza at our shoot but she was smart enough to bring a healthy lunch!). She also gave some very thoughtful answers to our questions… which is a major plus. The same goes for our Face of Foothills winner Laura. She nailed that interview like a pro… she was smart, funny, engaging and charming… but genuine and real.
When it comes to the winners look, I look for that person with a spark in the eyes, someone who can really exude feeling in front of the camera. The secret to modeling is not always being the prettiest girl or guy but it's how you come across in front of the camera. Obviously being relaxed and moving naturally always helps but being able to connect with the camera is the most important element. And when you have an entire crew of people – Creative Director, Photographer, Makeup Artist/Stylist and Photo Assistant staring at you… you need to be comfortable and project that realness.
Any modeling agency can tell you… expressive eyes, a pretty smile and clear skin are standards for modeling. So again even if you aren't "perfect" working on these elements beforehand is always a plus.
And as I mentioned previously personality is key… when a contestant sits down at the judge's table with the panel I am drawn to someone who can confidently, but authentically and genuinely answer our questions. I want to know that we are choosing someone who is smart, up on current events and is a thinker, no attitude and not too shy to talk. A good sense of humor is always key because in your journey as an Arizona Foothills Magazine cover girl or guy you will meet loads of people at events and you need to have a quick wit!
So if you are reading this and want to enter, it doesn't matter if you are signed with a modeling agency or not. If you have what it takes then we want to see you at the judge's table come this fall! And, if you make it to the first round… get your friends and family to vote, because no matter how perfect your look, you need those votes. Talk to anyone who has made it to the top ten and they will tell you… voting parties, college roommates, high school friends and most of all family voted, voted, voted. So be sure you enter and I hope to see you and talk to you in the final round! Xo Diane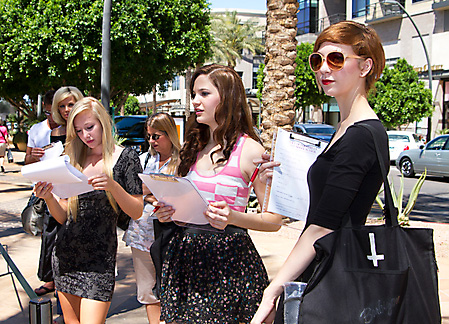 You can enter the Face of Foothills 2014 contest by attending one of our Casting Calls listed below.
Saturday, April 27. 1-4 pm
Scottsdale Fashion Square
Barneys New York Wing
480-941-2140 FashionSquare.com
Sunday, April 28. 12-3 pm
Chandler Fashion Center
Gap Wing Near Food Court
480-812-8488 ShopChandlerFashionCenter.com
You may also enter by submitting your name, age, and photo to faceoffoothills@azfoothills.com.