Can I just say, I adore Sarah Jessica Parker. In fact we go way back to her early days on the show Square Pegs. And when I say "we" darling, I mean she as the star and me as the gangly nerd girl watching and relating immensely. There has always been something about SJP that is hard to resist, perhaps it's the down to earth- Christian Dior-Manolo Blahnik wearing BFF girl next-door quality about her. In any case, we heart her as a style icon as much as we love her as our fav girl- about- town author Carrie Bradshaw in Sex and the City.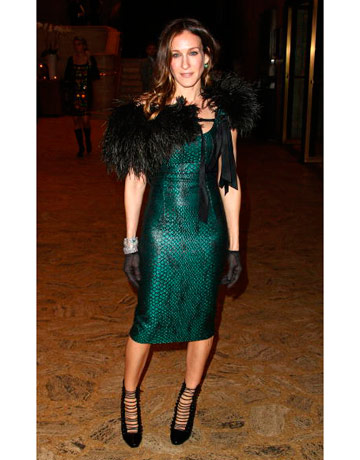 This month Sarah Jessica stars in the new comedy "Did You Hear About the Morgans?" with the hilariously delish Hugh Grant, and is currently filming SATC 2 to be released in 2010. Fans of course are already fiendishly clamoring to get a glimpse of her in costume after costume after costume.. I for one am endlessly awed by SJP's spot on style choices. Seriously of all the heel-wearing stroller pushing celeb (and Scottsdale) Mom's out there, somehow she never looks forced. This woman knows her body and knows how to dress it.. and thanks to her collaboration with Pat Fields SATC's costume designer she always looks picture perfect scene after scene. I confess I am a sucker for almost anything she hocks… perfume… Bitten clothing… whatever it is – I covet it!
Parker shares a few of her style secrets in this months Glamour mag.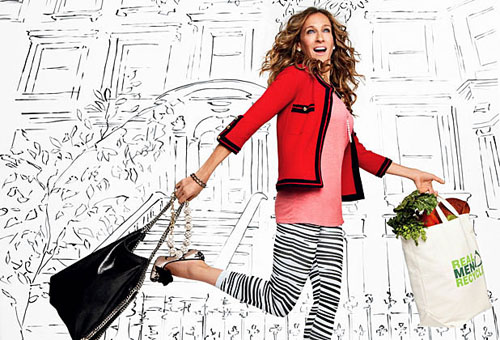 Parker loves to mix vintage with newer designers to keep her looks unique and always looks for well made pieces with lasting power.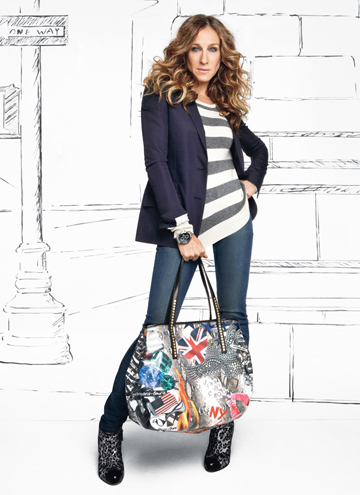 Instead of being seduced by of-the-moment pieces or investing in trendy items she prefers to keep thing simple and stay with great fitting silhouettes that flatter her body.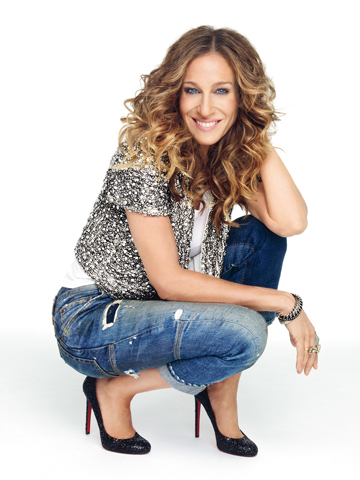 She advises never get stuck in the rut of wearing what everyone else is wearing, which takes all the fun out of dressing.
Her latest finds in casual wear; jeans by Closed and also by the company Malibu who make jeans with a hint of cashmere that can still be thrown in the wash.
Miss Sarah Jessica also understands the value of proportion (especially for petite girls) she most often combines fitted tops with volume on the bottom as she did in her Feb 09 Christian Dior strapless corseted gown or visa versa sporting a boyfriend jacket, skinny jeans and skyscraper heels as seen in Glamour. Hemlines are almost always above the knee and paired with heels (in winter monochromatic tights elongate legs and give a lean look)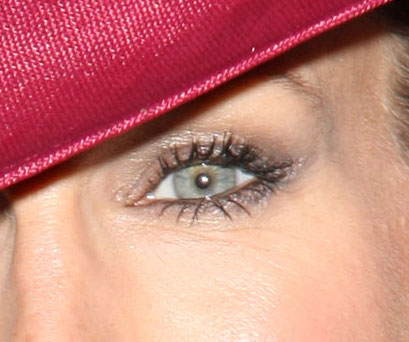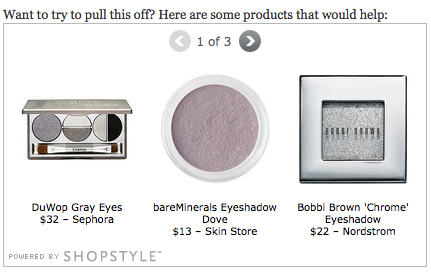 And don't forget the power of the right hair and makeup! Blogging editors recently praised SJP for her latest red carpet look a soft pewter smokey eye for the premiere of "The Morgans".