Sometimes in the fashion business you come across things that make no sense and sometimes you find things that make loads of sense yet you still wouldn't wear them, then there are those magical things that you covet and dream about wearing over and over again…. Interestingly there have been times when I have felt all three of these about Rodarte by Laura and Kate Mulleavy. Now don't get me wrong I mostly love and swoon but occasionally in the past I have scratched my head wondering who would really wear that? Having said that I am endlessly excited by the intricately detailed fashion week shows and collections that these two produce, from early flouncy with an edge dresses to tattooed sleeves and later tribal influences.
The sitster's were awarded the Smithsonian Cooper-Hewitt National Design Award for the fashion design category last Thursday night. Unfortunately the designers themselves were a no-show for their award presented by the evenings host first Lady Michelle Obama. Apparently they had a change of plans at the last minute and according to an email sent earlier in the day it was a pressing family matter. Either way, the fashionista two who launched the line in 2005 have been touted as pushing the boundaries for quite some time now and no one can argue with that.
Now the amazing and creative sister design duo have teamed up to outfit star Natalie Portman for Darren Aronofsky's latest movie Black Swan which opens at the Venice Film festival on September 1. The Rodarte sisters actually designed 40 costumes for entire movies ballet corp. This is the duo's first foray into movie costuming but judging from the sneak previews it's going to be a delightful gift for movie goers to see, especially those who are not familiar with their works.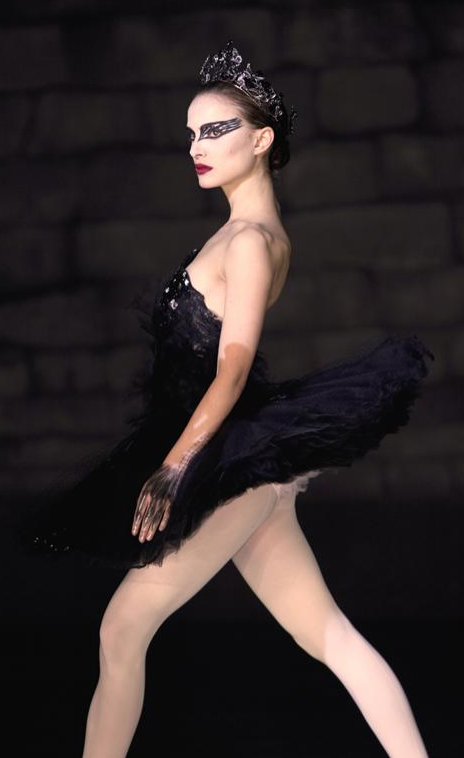 If you haven't heard much about the film, it stars Portman as Nina who wins the lead in the company production of Swan Lake after another ballerina (Winona Ryder) steps down. While Nina struggles with an overbearing mother (Barbara Hershey) and demanding dance master (Vincent Cassel) matters become even more complicated when the newer and younger Lily (Mila Kunis) enters the picture. While Nina is more demure and struggles with showing her more sensual side on stage, Lily has no problems exhibiting her innate sexuality. The film is described as a dark and psychological tale in the vein of classic movies thrillers like All About Eve. I for one will be lining up at the box office pronto!