So this weekend I felt as though I was stepping back in time a bit, I spent Saturday and last night with my dear sweet Mom who for all intents and purposes still lives in a perpetual 1950's state of mind. Don't get me wrong, I love her beyond belief but often once you get used to living in a techno world with all of your gadget, laptops, premium pay channels etc it sure is hard to go backwards. I suppose I should relish the time at Mom's as a slower less stressful pace. I do often loathe the fact that I wake up to at least one hundred emails on my blackberry each morning, in fact I always know when Blackberry is having issues because I wake to none…. This should make me feel relieved but somehow when it occurs I can feel my body tensing in fright. In any case, I was happy to share a little traditional TV watching with Mom, it almost made me feel like a kid again…almost.
In case you didn't know The Miss America Pageant graced the airwaves on Saturday with not 51, not 52 but 53 lovely contestants. My how times have changed in the pageant world, Don't get me wrong there are still lame opening dance numbers, swimsuit and evening gown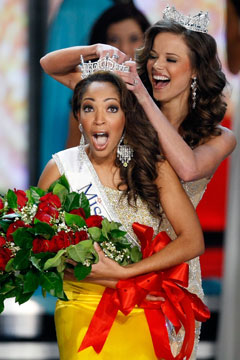 competitions but nowadays there is not a jiggle anywhere unless it comes from natural breasts, those six pack abs are just crazy… and the interview questions, come on girls there must be some reason that you made it this far…can you answer without repeating yourself five times? And such as, and such as In any case I have to say I was happy that Miss Virginia Caressa Cameron won although I though District of Columbia got gipped a bit too. Some of the gowns were red carpet worthy a trend which I will touch upon later in the week.
Then on Sunday it was Grammy fever and as always the music scene never fails to delight. Who can even talk about music these days without mentioning Lady Gaga? I personally am exhausted just thinking about all the costume changes. Her red carpet dress was a stunning star wars meets fairy Godmother look that I thought rather imaginative.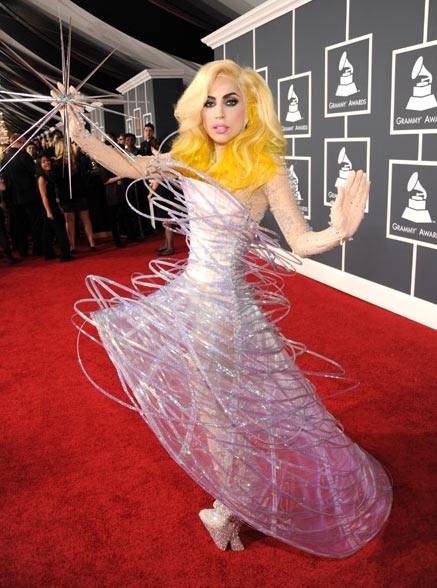 She of course did not disappoint when it came to her stage frocks and her variety of outfits while seat warming during the show.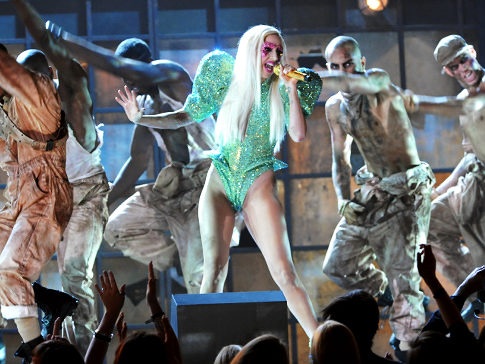 Taylor Swift and Beyonce were the stars of the night when it came both to the awards and the dresses. The young Ms Swift chose an amazing topaz blue gown by Kaufman Franco that suited her extra tall frame to a tee! And she was of course as darling as could be accepting her awards.
Beyonce in true Diva form has a few costume changes during the eve from her metal gone military tutu to her post Grammy party dress that with Aztec print that was divine. Beyonce is a true star but she has to start hanging around someone who will tell her that writhing on the ground like a stripped during your performance isn't going to make us like you more than Lady Gaga…after all who came home with the awards?
Rihanna also looked amazing in her cream colored Elie Saab gown and I have to hand it to Fergie for rocking the cobalt blue skin tight mini without looking like a tart. Nicole Kidman and Kristen Bell also did it right!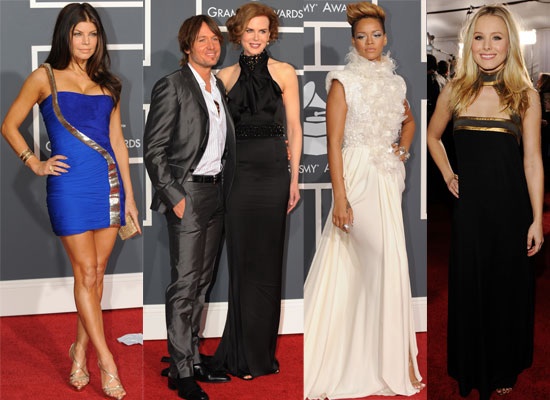 More tomorrow on some of the Grammy "don'ts" so stay tuned!