Oh, the new Barney's wing is exciting, exciting, exciting! I've reported on all the new stores popping up there this fall, and today I caught wind of another great addition, a Michael Stars boutique. The brand is a first-to-market for Arizona and is known for its comfy tees and "casual couture."
"We are delighted to join the Arizona market and make our debut at Scottsdale Fashion Square," said Michael Cohen, founder of Michael Stars. "We know Arizonans will fall in love with the unique look and comfort that is unmistakably Michael Stars."
"Scottsdale Fashion Square continues to be a very powerful draw for the world's top retail concepts," said Steve Helm, assistant vice president property management, Westcor. "As we count down to the fall 2009 introduction of Barneys to Arizona, along with a stellar retail roster for the new Barneys expansion wing, we continue to ratchet up the high-fashion quotient at this incomparable property."
Without a doubt, the new Barney's wing is exciting news for everyone. And I love that the news on all the new tenants just keeps getting better and better.
If you aren't familiar with Michael Stars, you've likely seen it in department stores like Dillard's. The line specializes in casual basics like tees, tanks, dresses and sweaters that are perfect everyday items. Especially when the sometimes rough Arizona weather calls for pulling out something simple and basic.
Here's a few Michael Stars picks I'm digging.
This Michael Stars flutter-sleeve black dress (below) would be great with heels on a casual date.  Pair with some fabulous sandals and it's just another day out  and about.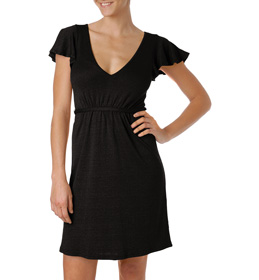 This Michael Stars sleeveless tie-vest is a bit more trendy than its counterparts but still channels that casual easy-going look.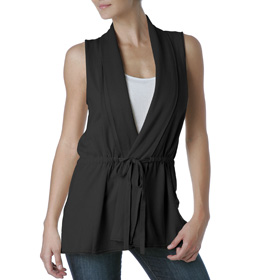 Comfy pants anyone? They're not just for yoga. In fact, I pretty much live in pants like these on the weekends. And well, when I'm having a lazy work-at-home day too….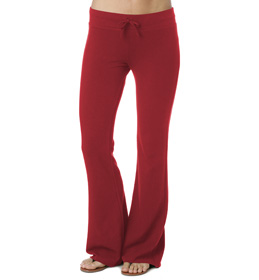 I know….it's another cardigan. I can't help it. It looks so comfy and casual!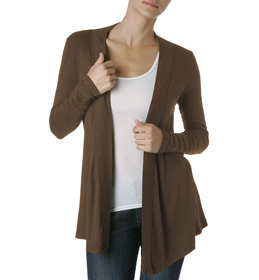 About Michael Stars
For the past 22 years Michael Stars, a Los Angeles-based family-run company, has provided fashion conscious women with "must-have" wardrobe staples. Michael Stars remains a leader in the women's contemporary market and is distinguished by its fit, exuberant colors and comfortable fabrics. The brand is sold in upscale department stores and boutiques across the U.S. and worldwide. The company maintains a strong celebrity clientele including some of today's
hottest stars from film, television and music. For more information, please visit the website at www.michaelstars.com.