Yesterday we started out our London Fashion Week Reviews with Diane's thoughts on Phillip Treacy's extraordinary millinery wonders—and what a treat it was. As much as I love and surely revel in all that New York Fashion Week has to offer stateside, there is just something exciting about the shows that happen "across the pond" as they say.
Every year it seems that some of my favorite collections come out of the fashion hub that is London. Perhaps it's my studies in British literature and culture that draws me to them or maybe it is just the sheer talent of some of the world's best designers.
Yesterday I was beyond excited to see that the designers at Burberry Prorsum took a step away from the greys (I prefer the British spelling to the English spelling always), navy blue, wheat, yellow, and army green and a huge step into a technicolor rainbow that went over oh so well.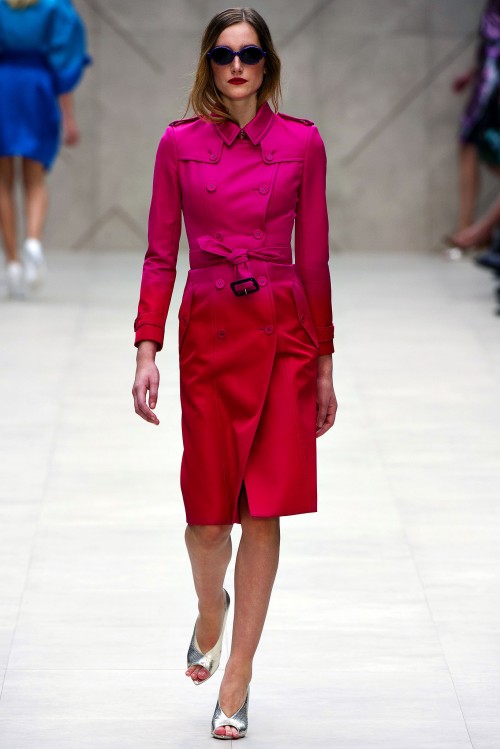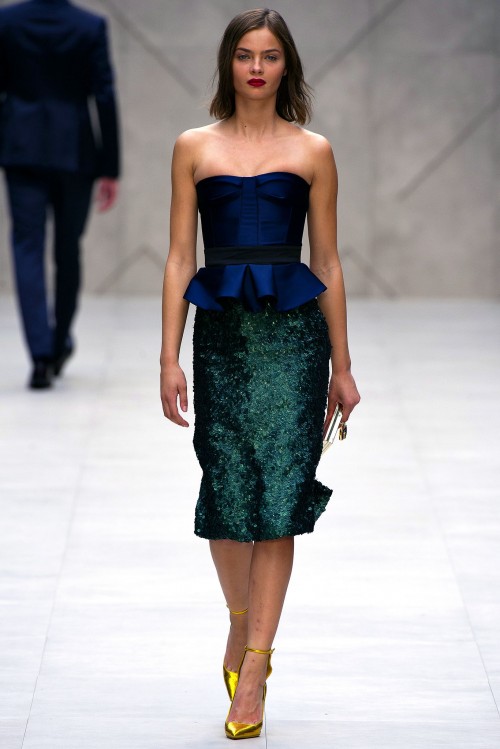 Gradient lipstick pinks and reds, shiny foil-esque purples (not my favorite but I think it still works), and then the most magnificent deep and saturated blues (by far my favorite of the color choices). I can definitely picture the Duchess of Cambridge wearing this royal blue peplum come spring.
The grape textured leather dress was simply jaw-dropping and I can only imagine what the pre-order list will look like with everyone from young fashionistas to high-profile executives able to work this look.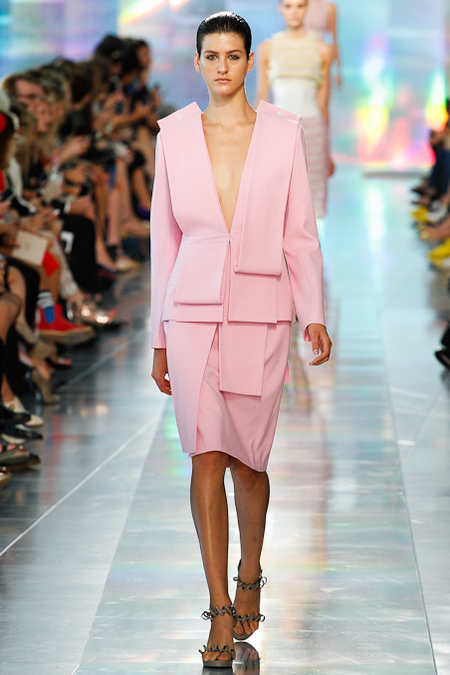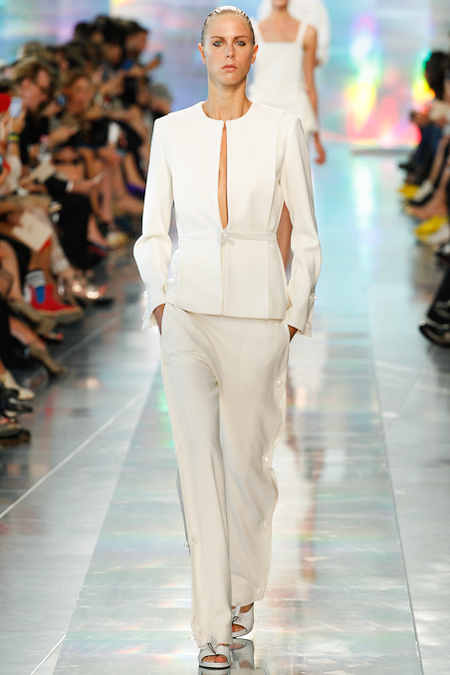 A far cry from last spring's sports sandals and bejeweled denim, Christopher Kane gave us origami lovin, electrical tape wearin, bicycle chicks and plastic and a white two-piece suit to die for. I mean what more could you ask for? Really…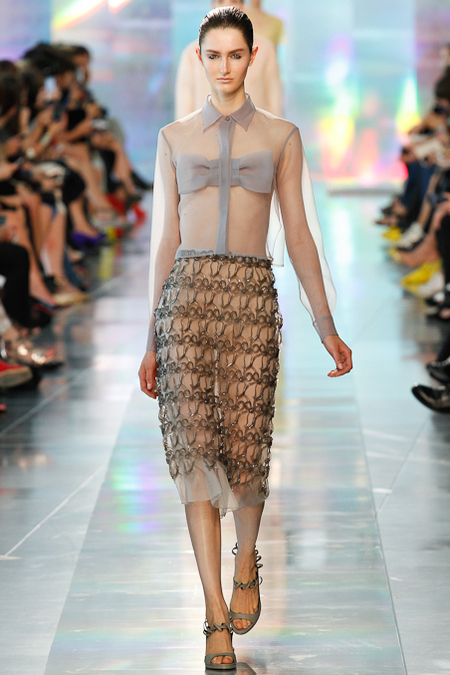 Certainly there are some trends hidden in there somewhere, but I really quite loved this not-so-wearable grey sheer top with a properly placed censor bow.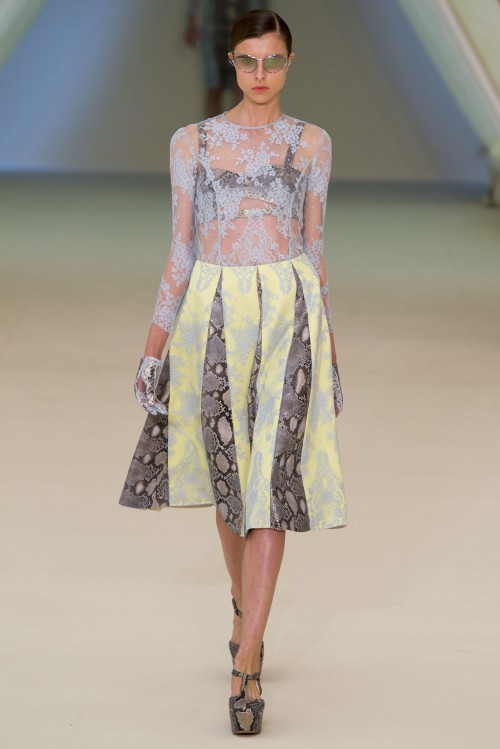 Erdem makes me jump for joy (that is on the inside). His ultra feminine detailing reminds his fans that he really understands women… or at least this woman. Powder blue sheer lace created a fun juxtopistion when paired with snakeskin paneled skirts and dresses.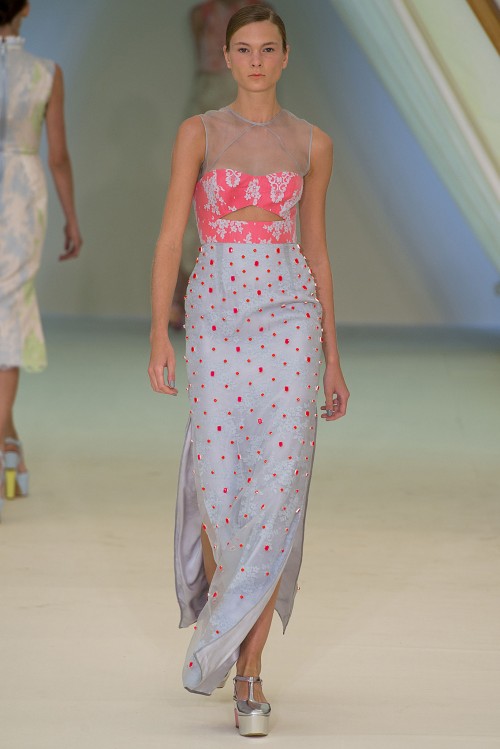 And though his beyond neon florals may be described as loud by some, I think there is a certain refinement about them. Perhaps it is the balance he creates with structure and fairly simple silhouettes. I certainly can't wait to see what else this young designer is capable of.
What are your favorite looks from London? Are you excited about all of the color that is hitting the runway?
By Kristianne Young
Photos: Style.com