We are well into our second week of Fashion Month and have travelled (figuratively… or better yet digitally) across the pond to joining our fashion friends in London. Yesterday we gave our thoughts on Paul Smith and Matthew Williamson and though I fully intend on getting back to the London runways, I would like to talk about the trends that are starting to pup up via New York Fashion Week.
Refinery29 put together a great list they are calling "The Tip-Top 12 Trends FROM NYFW."
Army Trousers — Unlike the super-skinny cargo jeans of years past, these military trousers are a bit looser in the thigh and are made with materials that are more ripstop than denim. The trick is to wear them with high, high heels to keep the look from getting too costumey.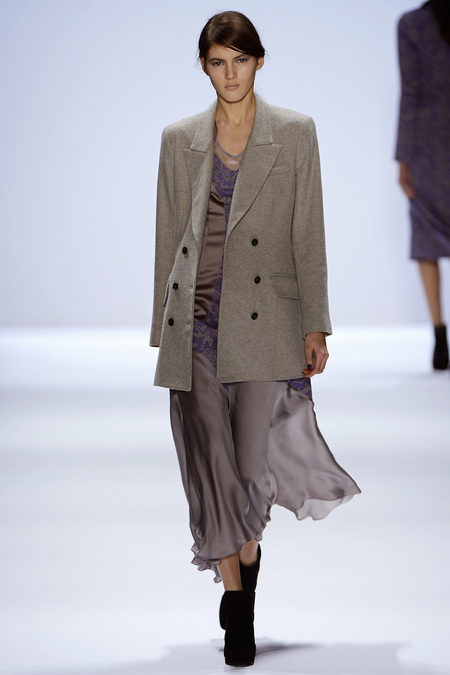 Boxy, Collared Jackets — Worn buttoned (or zipped) to the top with tapered pants, these boxy collars are meant to be worn oversized. There's a severity to them we find especially fresh.
Flannel Jumpsuits — It's a rustic, idyllic piece that's actually a lot easier to wear than you'd think. As long as the cut is more formal (no railroad worker-type jumpsuits here), a gray flannel jumpsuit can look chic for a dressier event.
Jeweled Jackets — Flecked in tiny jewels, this season's blingy jacket looks as if it got caught in a light snowfall.
Folk Embroidery — In sprawling floral patterns or tight-knit geometric ones, Eastern European and South American embroidery could be found detailing the dresses and jackets of many collections.
Leather Sweatpant — Just when you got used to wearing leather leggings, along comes the leather sweatpant. With a looser cut and an elastic waist, these pants are not only mega-comfy, but also extremely stylish.
Simple Strapless Silhouettes — This season's neckline seems to be the straight-across strapless look. In a luxurious fabric like silk, satin, or leather, this simple shape can look devastatingly chic.
Sunspot Prints — Using digital print techniques, the pattern of the season were flashes of sun peeking out from behind trees, through water, or a via an alien spaceship (in the case of Rachel Comey).
Plaid Pants — This dandy staple could replace the floral-printed trousers of last season. Find them in bold, big plaids to avoid any pajama-pant connotations.
Quilted Miniskirt — It's hard to find a winter piece that's both warm and flirty, but the quilted miniskirt fits both bills.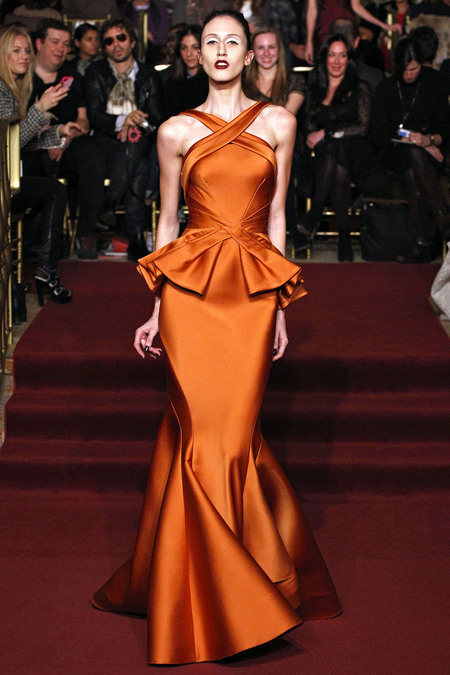 Twisted Necklines — There were many different iterations of the twisted neckline, but they mostly feature a single wrap, cinch, or twist that mimicked the drape of a scarf.
V-Neck Sweaters — Crew-necks finally found a little competition from all the great, oversized sweaters featuring grandpa-style V-necks. Layer it with other V-necks or turtlenecks, like they did at rag & bone, Tommy Hilfiger, or Rachel Comey.
It seems that some of these trends are showing up in London as well.
Take Burberry Prorsum's metallic blob coat for example… bejeweled in a different way.
And perhaps we will all be sporting leather sweatpants come fall. What do you think of J.W. Anderson's baggy version?
By Kristianne Young
Photos: style.com