It is weeks like this past one when I can't exactly figure out what to write about first. Do I talk about all of the New York Fashion Week shows that we haven't covered yet? Do I talk about all of the champagne colored dresses that were donned at the Emmy Awards last night? Or do I go straight to London Fashion Week musings on many an outrageous show?
Maybe just a little bit of all three perhaps? Even though we touched upon Marc Jacobs previously, in case you haven't had a chance to take a peek, hometown girl (and one of my favorites) Kelly Mittendorf walked this darling show which like all other Marc shows proved to be delightfully entertaining in addition to featuring a fun mix of Daisy Buchanan meets Dance Hall girl meets futuristic sports enthusiast. So proud of Kelly, she has reached a club that few are accepted into in the modeling world…way to go!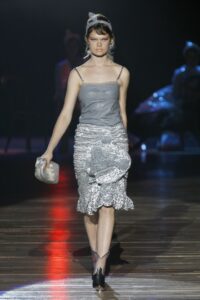 Of course like all good supermodel "It" girls in the making Kelly was found crossing the pond to walk in London Fashion Week. I spied her in an opulent little number for Topshop Unique. If I thought the regular Topshop collection was eye catching, this one left no doubt. Topshop revealed that Karen Bonser, Head of Design, found herself watching Elizabeth Taylor in the iconic 1963 adaptation of Cleopatra. Captivated by the glamour and opulence of ancient Egypt, along with her design team, she began to explore what a modern Egyptian Queen would wear in urban London. Personally, I can't wait to see Londoners sporting some of these looks splattered all of The Telegraph UK (the British equivalent to say, the New York Times )
There were decorations of gold, some silver and even breastplates on soft pink ballerina frocks. If nothing else this show is worth perusing for the creativity.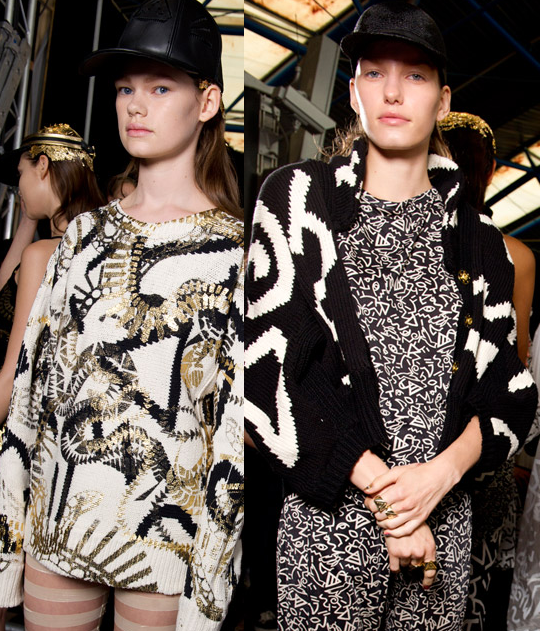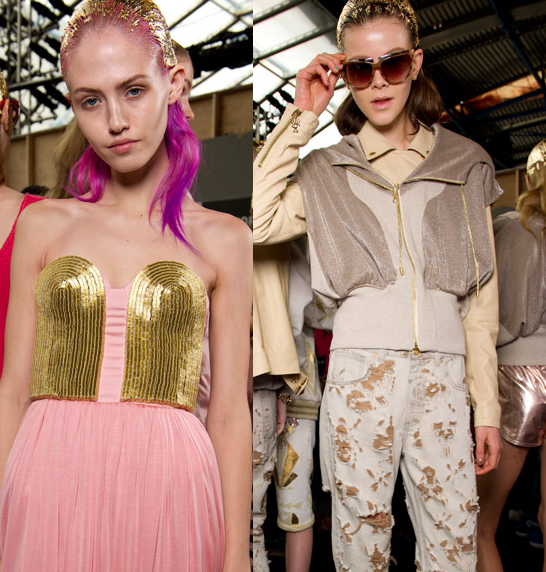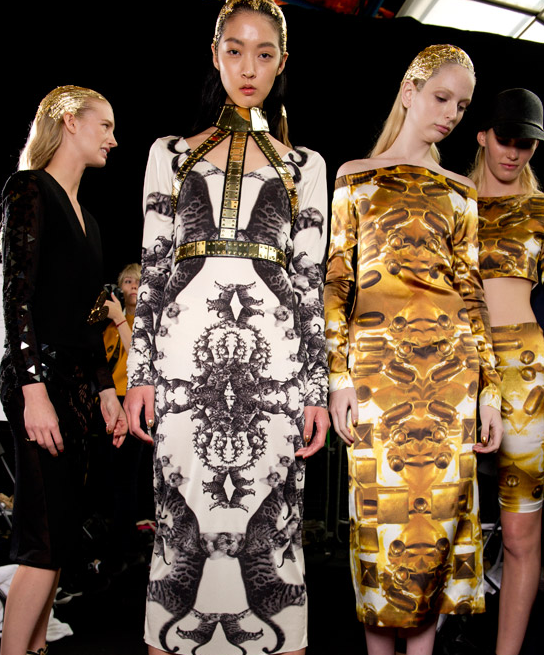 Then of course there is Vivienne Westwood. The notorious Ms W showed her usual impeccable tailoring in her Red Label RTW collection. Though the trademark tartan was scarce there were plenty of other gems to keep ones attention like pretty little dresses in tan, black and white, with pops of blue thrown in for good measure in between slightly more outrageous looks. And let's face it Vivienne is one of the few who can send girls down the runway with Technicolor makeup and plastered bride of Frankenstein hair without subtracting from her clothes. There is a reason she has staying power!