Well ladies and gentlemen you have made it, today is the official start of New York Fashion Week!!! Whether you think of yourself as a die-hard fashion lover or just someone who enjoys looking nice, there are a plethora of reasons to be excited. Fashion Week(s) give us a not-so-sneak-peek of what is to come in fashion. The runways provide us with up and coming trends including makeup, hair, handbags, colors, fabric, cut, and just about every and anything else.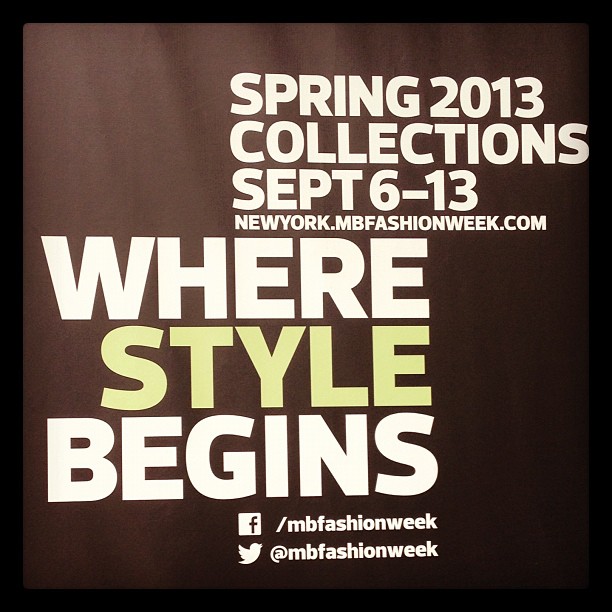 instagram: mbfashionweek
Even more, with each season Fashion Week becomes more accessible to those of us who may not be able to make it to NYC, all thanks to these here fabulous interwebs. So I thought I would share a few (actually more than a few) websites, Twitter/Pinterest/Instagram accounts, and blogs you should follow this week ( and month).
Style Files: As you know, we here at Style Files are fashion obsessed! But not only are we in love with all things fashionable we also love sharing it with our lovely readers (you). We will be keeping you up to date with fashion reviews from the latest shows. Not to mention our very own Diane Aiello is in New York as we speak. Be sure to check back tomorrow for some firsthand fashion talk! Oh and do follow her on Twitter @dianeaiello as she tweets her way through Fashion Week and us @azfoothillsmag
Fashionista.com :In case you haven't heard of this little fashion website appropriately called Fashionista…. Totally kidding, we know you are just as head-over-heels in love them as we are. Well, they have come up with a majorly handy list of links of runway shows that will be live streaming, kindly organized by date and time.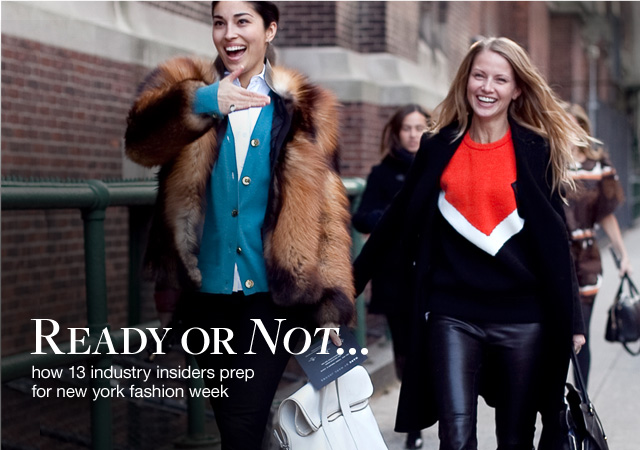 Style.com : I must admit that I peruse the fashion show section long after Fashion Week(s) has come and gone. The photos are exceptional, and where else can you get a mini video of each look? It is like reliving it over and over again… and it only gets better each time.
Fashionologie.com : Fashionologie has become one of my favorite sites to view Fashion Week photographs. Their platform, in my opinion, is one of the easiest to navigate.

photo:streetpeeper.com
A list of thoroughly entertaining fashion Twitter accounts:
@DKNYPRGIRL
@ThePlatformYT
@DerekBlasberg
@misternewton
@refinery29
And Enjoy the Pinning of:
Oscar de la Renta
WWD
Who we think filters the best on Instagram:
Simonesoliver
Katespadeny
Miraduma
Intothegloss
Derekblasberg
Oscarprgirl
fashionetc