There are so many things happening in the fashion world on any given day that it is nearly impossible, okay actually impossible to keep up with it all. No matter how many Twitter feeds I follow, Facebook pages I 'Like', or blogs I subscribe to I still manage to miss something that "everyone is talking about." So I've decided to update all of us on some of the fashion goings on that we might have missed this week.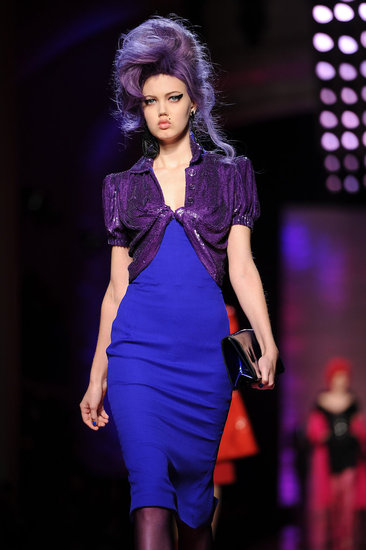 Photo: fashionologie.com
On Wednesday, Jean Paul Gaultier payed homage to Amy Winhouse at the 2012 Couture shows in Paris. "I think Amy Winehouse was truly a fashion icon," says Gaultier of the late songstress who died last July at the tragically young age of 27. Though Gaultier was very vocal about his inspiration, there was no doubt about who inspired this collection: messy, colored behives, winged eyeliner, and aptly placed beauty marks. The looks were even named after Winhouse's song lyrics.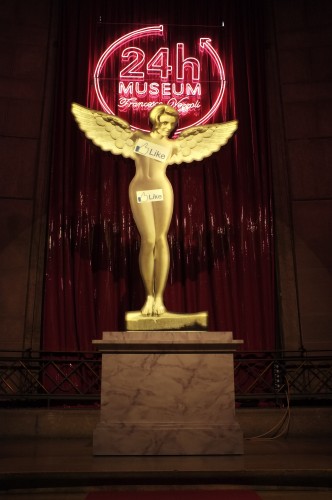 photo/source: 24hoursmuseum.com
Paris had a lot going on this week and it wasn't just about the shows. Prada presented the "24 h Museum" created by Fancesco Vezzoli with AMO on Tuesday January 24th for exactly 24 hours. The exhibit held at the historic Palais d'Iéna was divided into three inspired sections: historic, contemporary, and forgotten. The sections displayed everything from classic sculptures to a nude sculpture of a woman whose parts were covered with Facebook 'Like' buttons. The exhibit had a star-studded guest list with the likes of Kate Moss, Salma Hayek, and of course Ms. Anna Wintour.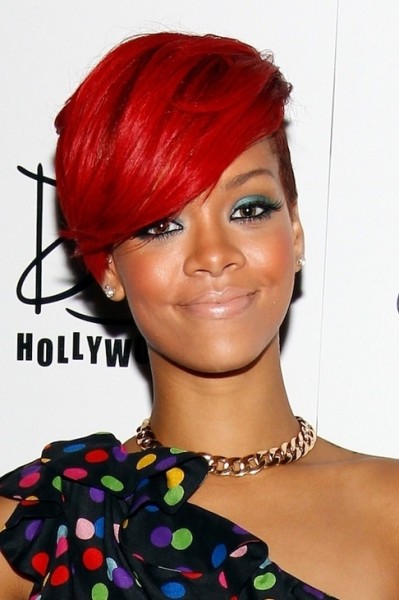 source:fashionista.com
Another popular songstress will also be joining the fashion industry in the very new future. Rihanna is set to launch a design- competition-type reality TV show in the UK on the Sky Living network. The show's challenges will be based on creating stage outfits for celebrities and musicians… and of course the winner will get the opportunity to design a costume for the diva herself. I will admit that I do indulge in my fair share of reality TV shows, but I'm just not too excited about this one.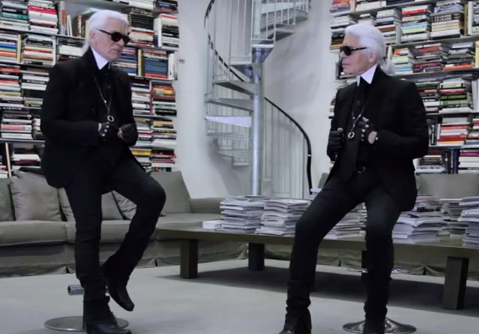 photo: fashionista.com
If we didn't think that luxury online site Net-A-Porter could go any further with their Karl mania—we were wrong. Promoting his new Karl by Karl Lagerfeld collection, Mr. Lagerfeld actually interviews himself in a video made for the website. We learn that Karl is not a huge fan of the word "muse" because he feels it is too limiting and that you need all kinds of inspiration and that we don't have to be "fashion freaks" (thank you Karl).
By Kristianne Young