Ken is finally catching up with Barbie's ever-evolving looks throughout the decades.
While there's been Malibu Barbie, career Barbie and even a smattering of celebrity Barbies, there's only been one classic Ken doll since 1961; until now.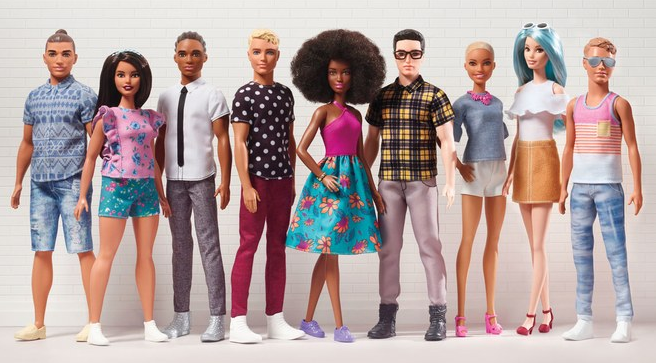 Mattel has finally given the masculine doll a long, overdue makeover. And not just one new look – 15, to be exact.
Introducing a more modern day, diverse Ken: he can now be seen in seven skin tones, three body types, eight hair colors and nine hairstyles, all clothed in different outfit themes, from a man-bunned hipster to casual-professional shirt-and-tie.
What do you think of Ken's makeovers?