Happy Monday! I hope you had a lovely, fun and of course safe St. Patrick's weekend. Though I did not have much time to participate in the festivities, I did have a wonderful time visiting some local fashion events that I can't wait to share with you later this week… just know that there will be a lot of pictures and even more fashion and trends.
Usually I wait until Friday to talk about the goings on in the industry, but there is already a surprising amount of news to share today.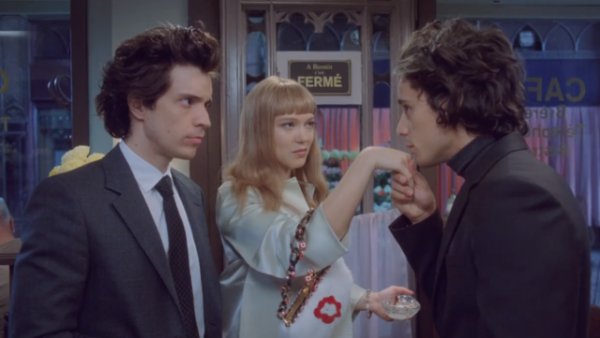 Let's start with one of my favorite parts of fashion—fashion films. Prada has brought together Roman Coppola and Wes Anderson to create a film for their new Prada Candy L'eau fragrance. The adorable actress sporting fringe and a covetable Prada bag is French actress and model Lea Seydoux. This is Lea's second time in the famed label's Candy commercials. We only have the first few seconds, but it is so unexpected that we can't wait to see the rest! Check it out here.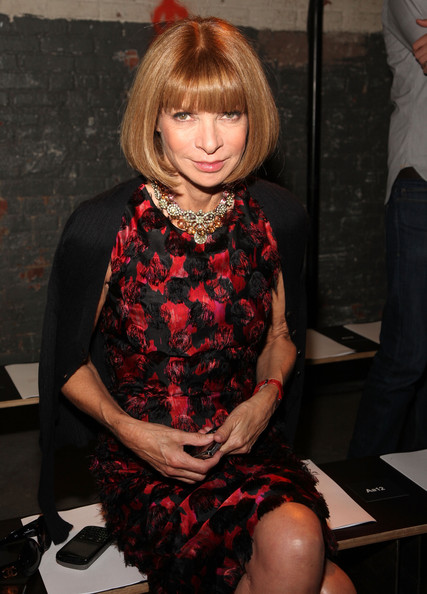 If you keep up with publishing news then you likely know that Anna Wintour has been given a new role—artistic director of Condé Nast. If you have no idea what that means, well, neither do the editor's at Condé Nast. The New York Times states on their website that she will be assuming some of the responsibilities that belonged to S.I. Newhouse Jr. before he retired last year. The publishing company gathered their editors last Friday to shed some light on Wintour's new job; unfortunately, they only got a short talk which emphasized Wintour as a consultant, someone there to help the editors with their job according to WWD.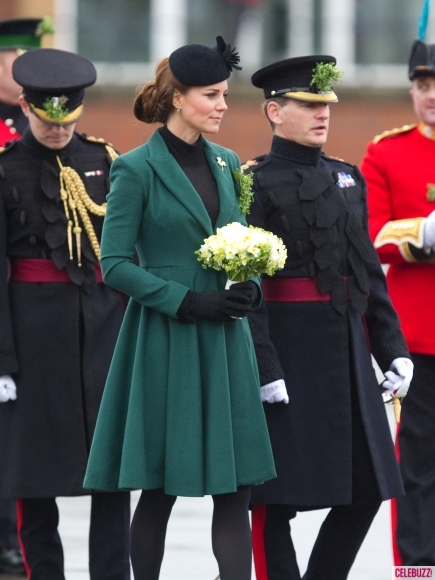 Photo: celebuzz.com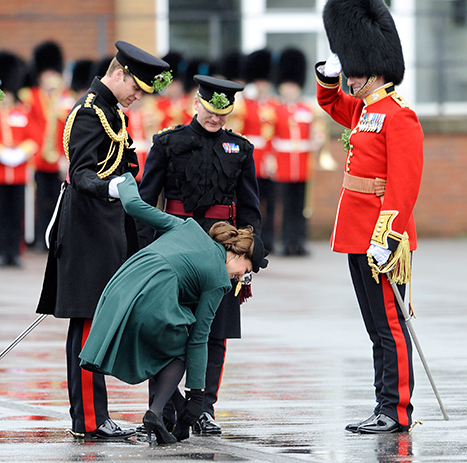 Photo: usmagazine.com
Someone had the guts to ask the Duchess of Cambridge whether she wanted to have a boy or a girl, but we all know to a mother (and father) that doesn't really matter—surely health is the most important of questionable variations. But we are talking fashion here, so let's talk about her gorgeous hunter green dress-coat she wore to attend the St. Patrick's Day Parade at the Aldershot Barracks. The dress is made by Emilia Wiskstead, and proves that even princesses wear outfits more than once (not that this was ever a question with the Duchess) as she wore the same dress last year to the parade. Oh and the Duchess had an unfortunate fashion girl problem when her shoe got stuck in a grate! We've all been there, and you handled it ever so gracefully!
By Kristianne Young