By Chic & Disheveled's Jessica Hunter
For a recent trip to Mexico I decided not to punish those around me with my Casper pale skin and headed over to Pistols n' Polish to check out their custom Spray Tans. For $45 you get an exfoliation and airbrushed tan to give you that natural golden glow. To be honest, I was a bit skeptical being that this would be my first time going under the gun and all I could think of was movies like Bride Wars where the girls come out looking…well Orange.
Pleasantly surprised is an understatement! I had an event to go to right after my appointment and I received multiple compliments on my glowing skin! It looked natural from day one and even after my shower in the morning the nice even glow stayed put! I have white sheets so I would clearly be able to tell if the product bleeds out, but upon waking my sheets were spotless!
I can honestly say Pistols n' Polish won me over to the dark side and I can't image going back to pale white. The best part is this sun-kissed glow is completely safe as opposed to tanning beds or laying out (Plus you get the results you want in under 15 minutes)!
All in all this Spray tan saved my hide and gave me the confidence needed to rock a bikini beachside!
Stay Stylish,
XOJ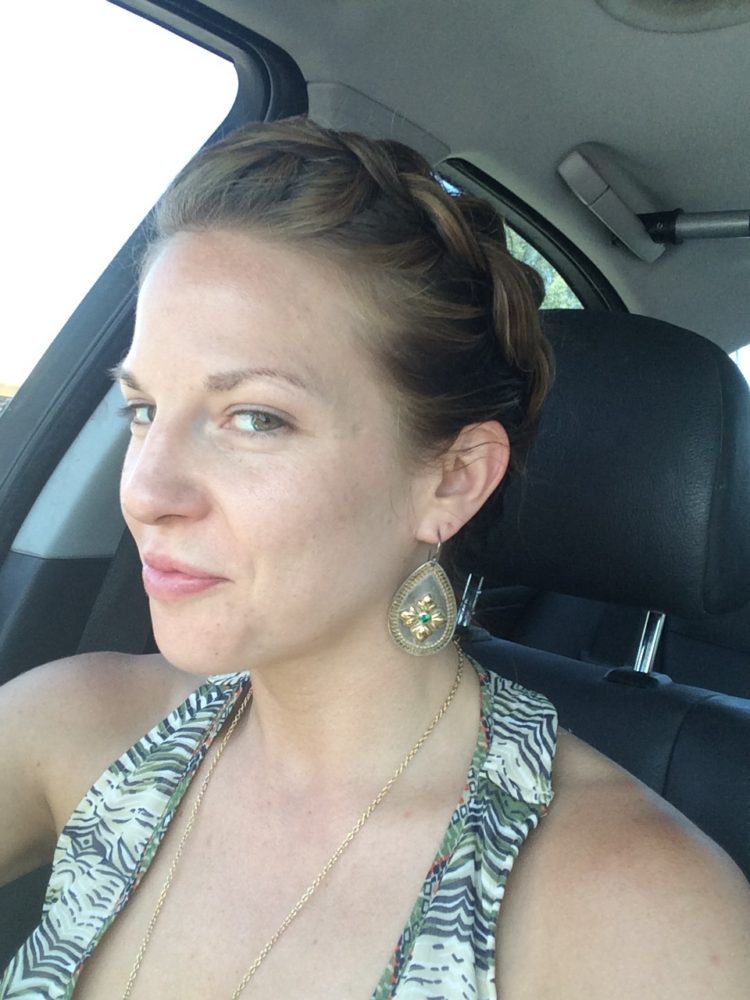 Just moments after my first Pistols n' Polish Spray Tan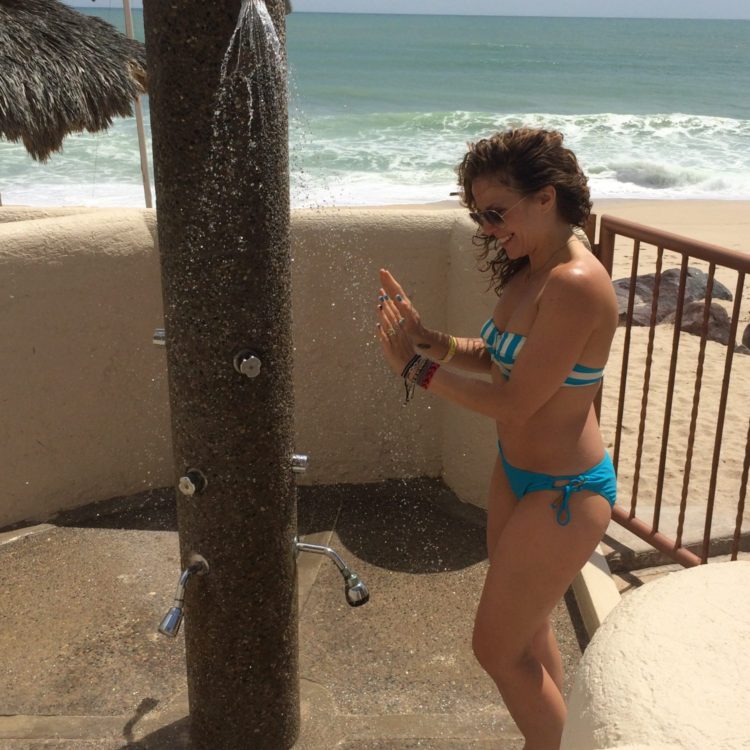 Rocking my golden glow in Rocky Point, Mexico