So here we are deeply into the month of January and the question is… How are those resolutions going? As I mentioned ripe into the New Year that isn't exactly how I roll anymore. Goals yes, resolutions no. I find for me it just leads me on a whole other path of self- destruction… I start using statements like "I cheated", or "I was bad" which leads to guilt, which leads to self loathing and so on. Isn't the entire idea of "Resolutions" to "better" what you were doing before? So instead I set goals or intentions that will help me be better… to myself, my family, friends, community etc. It turns out to be a far better dialogue in my head and I am much happier.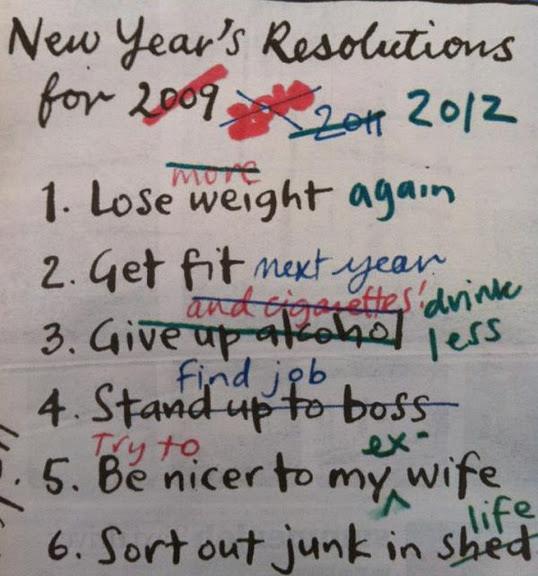 One of the areas that I know I need to improve upon in a big way is my eating habits. In my case I have health issues that warrant the removal of several common foods including gluten, corn, soy, dairy, yeast, sugar and a few other things…. Sounds delicious right? Want to come over for dinner? In reality it's tough and I have good days and bad…make that good weeks and … well good months and bad.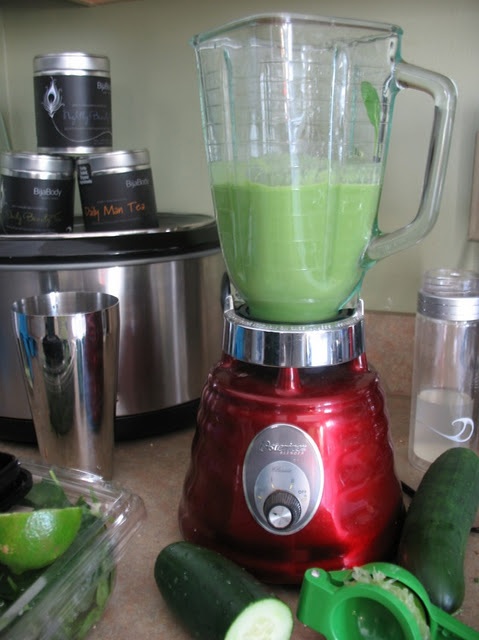 Many times the lifestyle I lead is not conducive with some of the eating habits that I need to be practicing… isn't that always the culprit? But these little pesky health issues have me ever on the research wagon looking for super- health information. And the best part is that eating more mindfully and healthfully leads to a few great side effects – clear glowing (younger looking) skin, a flatter stomach and often loss of fat. Not only are many of these ingredients full of antioxidants but they are also alkaline which helps to keep your body and your skin in a more healthy state. In fact many skin experts like Kate Sommerville tout that a diet rich in alkaline will also help with hyperpigmentation and fine lines. So if you are currently addicted to a 1 or 2 a day coffee habit or a sugary breakfast (guess what those "healthy" muffins at the coffee joint are no better than a Twinkie when it comes to sugar content) try to start incorporating some of these "smoothies" in the morning and see how much better you feel and look! On a side note – some fruits still have lots of natural sugar like pears, bananas or melon so if you are trying to cut out sugar switch to apple or blueberries (which are also better for fat loss).
From Kris Carr's Crazy Sexy Diet
Make Juice Not War Green Drink
It's our motto and our morning beverage. Here's what we serve in the Carr/Fassett home daily. This recipe makes almost 32 oz.
-2 large cucumbers (peeled if not organic)
-Big fist full of kale or romaine
-Big fist full of sweet pea sprouts (if easy to find)
-4-5 stalks celery
-1-2 big broccoli stems
-1-2 pears or green apples (optional)
*Other optional greens we love: spinach
Kris Carr's Green Smoothie
Makes enough for 2 people. You can adjust the recipe accordingly. My taste buds are different than yours so don't be afraid to play!
-1 Avocado
-1-2 pieces of low glycemic fruit: we love green apple, pear, berries & cantaloupe
-1 Cucumber
-A bit of kale or romaine or spinach
-Coconut water (or purified water)
-Stevia to taste
*You can also add a sprinkle of cinnamon and some cacao.
*You can also use coconut meat or almond butter or nut milk in place of avocado.
From JJ Virgin the author of "Six Weeks to Sleeveless and Sexy" the co-star of the TLC reality series, Freaky Eaters and the new Food Network show Fat Chefs.
I recently had the opportunity to see JJ Virgin in person and let me say, the things she shares about health and fast fat loss will make your head spin…in a good way! And though she doesn't claim that this drink will make your skin glow… it's a nice side effect.
1-2 scoops Pea/ Rice protein shake mix*
1 serving fiber supplement or 1 tbsp freshly ground
flaxseed meal
1 cup So Delicious or Silk Unsweetened Coconut Milk
1 cup of fresh or frozen berries (preferably)
Add ice and blend to desired thickness
*Your protein needs depend on your weight, body composition and activity level. Most people should strive for 20-30 grams of protein per serving. Men and very athletic women can use 40+ grams protein.
Photo Sources Josie Maran, photo sage & fig blog