On a sweltering 115-degree day there is no way that you'll find me wearing my hair down. Instead you'll see me, along with my Styles Files partner Diane, in a topknot. Don't have to worry about the sweaty mess at the nape of your neck, or fixing your hair (as long as you have enough product in), or even changing your hair from day to night. It is literally the perfect summer hairstyle.
But of course everyone has there own topknot style—I favor the Kardashian super slick look. Which always reminds me just how many extensions must be in their hair when it is down… I mean look how tiny that knot is!
It is best to try this look when your hair is wet, straight out of a shower. It will be easier to avoid the dreaded stray hairs and frizz. You can comb hair first if you would like, but I usually go for it after lightly towel-drying. Use a boar bristle brush for a sleek look and pull hair tight and place in a high ponytail. Wrap hair around ponytail and secure with bobby pins or for thicker hair use another elastic band. Finish with super-hold hairspray and your big diva sunglasses.
Then there is the French braided topknot. This takes a bit of practice and a whole lot of working out those arms. Once you've got it down you'll look streetstyle cool.
This particular topknot ranges from uber messy to tight and tidy, just go with whatever feels best to you. Start by putting a small amount of texturizing product in your hair, this will keep the hair from slipping out of the braid. Flip your hair over and keep your head upside down, start braiding at the nape of your neck. You can choose to do an inverted French braid where the braid is raised (people will oooh and aaah). Once you reach your forehead twist the ends of your hair into a knot and secure.
This is another braided topknot that is fun and a lot easier to accomplish. Put your hair in a high ponytail (messy or sleek). Then all you need to do is create a classic three-strand braid. No need to secure the end of the braid, simply wrap around and secure with bobby pins.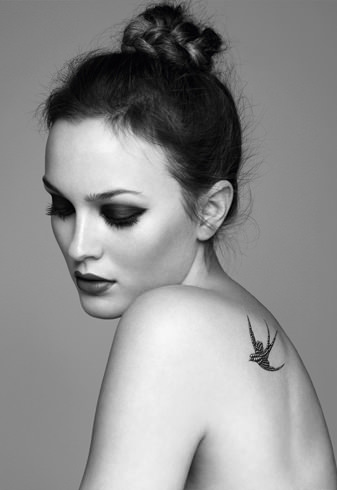 Are you a fan of the topknot? What are you favorite variations?
Also for some more topknot inspiration check out pinterest!
By Kristianne Young