If anything gets a fashion girl excited it is certainly the Paris couture shows. The locations are just as extravagant as the clothing, the attendees are sporting looks worthy of the catwalks themselves, and fashion appears to sprout from the most fanciful parts of the human mind.
Chic is perhaps the most overly used adjective in all of fashion, but the Armani Privé couture collection is reclaiming its true meaning: elegant, stylish, and most importantly smart. How we wish "smart dressing" would make its way back into our wardrobes and our vocabulary.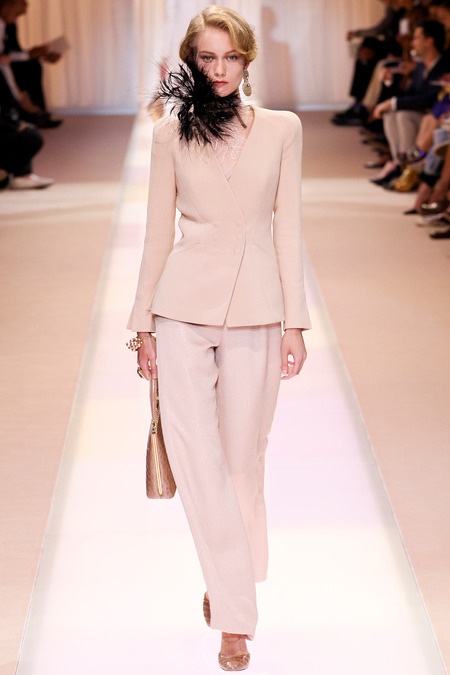 Jackets, pants, and suits are perfectly tailored with the subtlest embellishments from sequins to lace.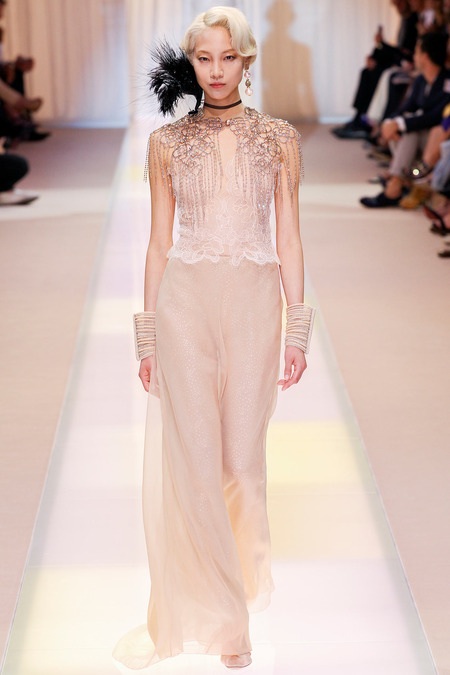 The nude color palette sophisticated yet sensual enough to make you blush.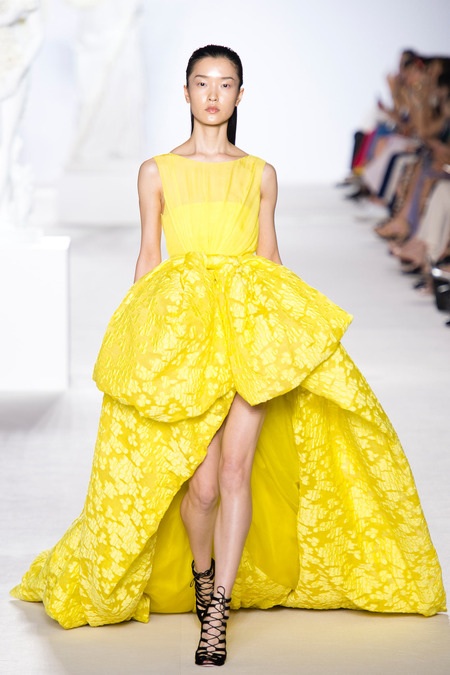 Billowing dresses, full skirts, and floral color is what Giambattista Valli says his women want, and so that is what they get.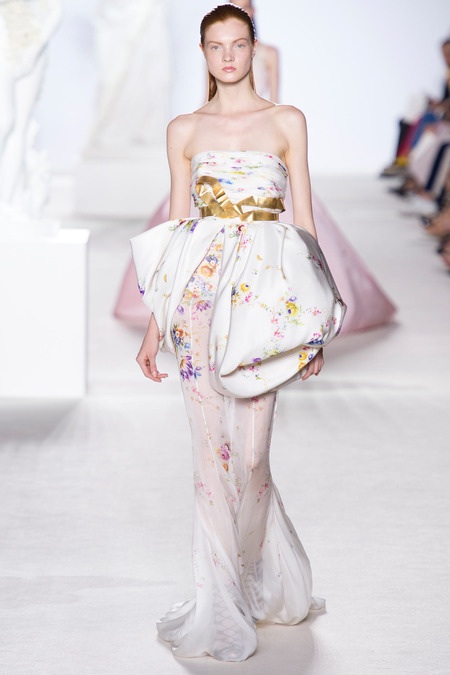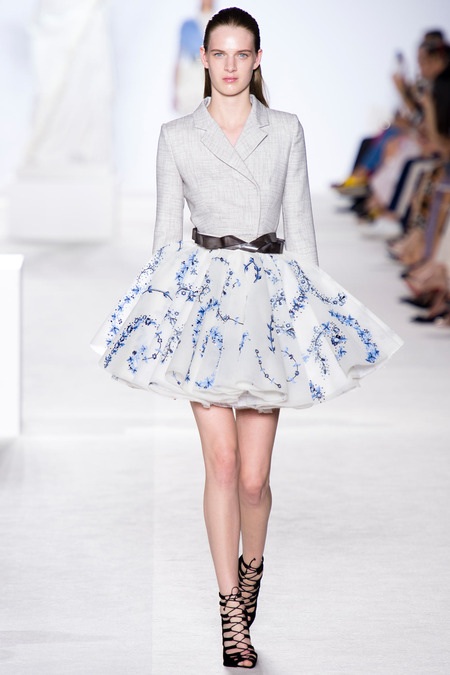 Valli brought the garden party to the couture shows with pretty pinks, soft blues, and sunny yellows sealed with a bow like a present a la gold and silver metallic belts… sometimes tied into fancy headbands.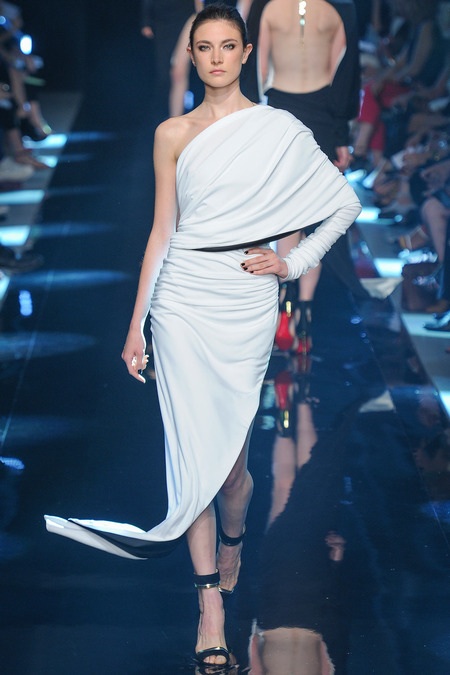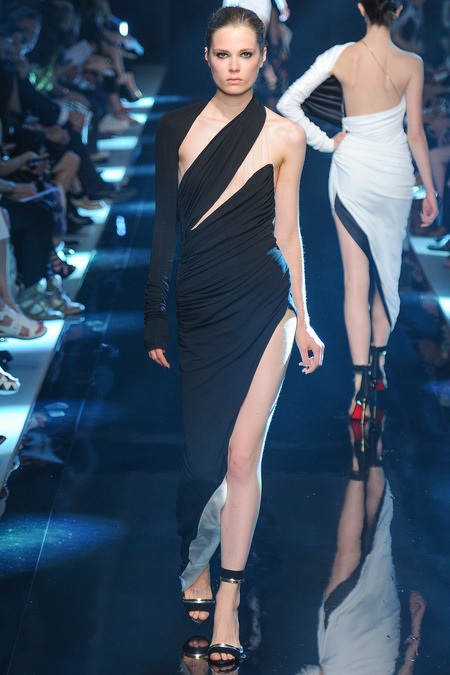 Alexandre Vauthier brought a different kind of party to Paris, that is, a pop star princess party. We can imagine our favorite songstresses strutting the red carpets in Vauthier's saucy numbers.
By Kristianne Young
photos: style.com