The biggest day in NFL football is upon us. The two top teams, the Pittsburgh Steelers and the Green Bay Packers, will go head to head during the 2011 Super Bowl this Sunday, February 6, 2011. Not invited to any Super Bowl parties? Don't sweat it! Phoenix has all the sports bars a football fanatic could ask for…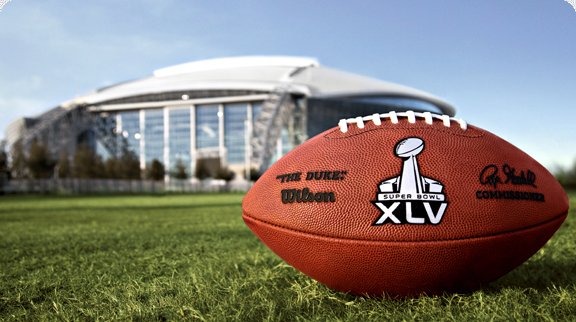 Parc Central
Scottsdale Quarter's all-new Parc Central restaurant and lounge is celebrating the opening of its Ultra Outdoor Patio Lounge this weekend- just in time for the Phoenix Open and Super Bowl! With its huge HDTVs, Parc Central makes for the perfect Super Bowl destination! Enjoy a Skyy Bloody Mary Bar with specials during the game as well as a full menu until 11 p.m.
15323 N. Scottsdale Rd., Scottsdale, 480.907.5333, parccentralrestaurants.com.
West Addison
Here's your perfect chance to try out the exciting new addition to Market Street in DC Ranch–West Addison! From the owners of the neighboring Armitage Bistro, comes the new tavern-style sports bar featuring delicious comfort food and a wide selection of beers on tap. Just what us cheering game-watchers ordered!
20751 N. Pima Road, Scottsdale, 480.502.1641, westaddisonaz.com.
Zipps and Goldie's Neighborhood Sports Cafe
Catch the game on H.D. flat screen TVs while playing a game of pool or shuffleboard. Each Zipps location and Goldie's in Scottsdale also offers the same delicious homemade menu and large selection of your favorite libations.
Visit zipps-sportscafe.com for locations across the Valley.
Goldie's: 10135 E. Via Linda, Scottsdale. 480.451.6269, goldiessportscafe.net.
Fox Sports Grill
This upscale eatery and bar has sports written all over it! Fox Sports Grill is a stylized yet casual restaurant with great contemporary American cuisine. The sports Mecca invites you to watch the game in its state-of-the-art viewing environment, where multiple plasma and large-scale projection screens broadcast a range of sports and entertainment programming daily.
16203 N. Scottsdale Road, Scottsdale, 480.368.0369, foxsportsgrill.com.
Half Moon Sports Grill
If you're looking for an upscale environment and tasty food, head to Half Moon Sports Grill in North Phoenix or near Biltmore Fashion Park. Watch your favorite football team and enjoy game-day favorites like burgers, award-winning wings, salads, sandwiches, wraps, burgers and entrees.
288 E. Greenway Parkway, Phoenix, 602.993.6600, halfmoonsportsgrill.com.
Upper Deck Sports Grill
If you want the clearest view of your football studs, Upper Deck features premier viewing with over 30 TVs, high-definition plasma screens and large 12 and 15 ft. high-definition projection screens. You will never miss the action!
4224 N. Craftsman Court, Scottsdale, 480.941.9333, upperdecksportsgrill.com.
Saddle Ranch
Where else can you celebrate a touchdown by riding a mechanical bull? Saddle Ranch is the perfect spot to enjoy the game, great drinks and delicious food!
Locations in Glendale and Scottsdale. www.srrestaurants.com