If you're looking for somewhere to enjoy tasty food or a happening happy hour tonight or Saturday night, choose Ra Sushi because the nightly hotspot is ending its annual Nicky's Week, where 100% of its proceeds on select items go directly to cancer research.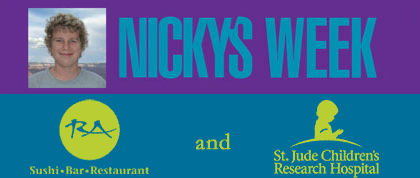 Starting May 30 and running until tomorrow June 5, when you purchase Edamame, Tootsy Maki, Shrimp Shumai , pork gyoza, tuna tataki, chicken yakitori, FIJI Water, Red Bull and select beverages at anyone of Ra Sushi's 25 locations nationwide (six in Arizona), you will be making a direct contribution to the St. Jude Children's Research Hospital, which treated 13-year-old Nicky Maillard of Scottsdale before he passed away in 2005.
Nicky Mailliard, nephew of one of the restaurant's founders, valiantly battled brain cancer. He was a celebrated student at Pope John XXIII Catholic School Community and shortly before his death was accepted with honors to the Brophy College Preparatory Class of 2009. Ra owners knew him as "a pillar of strength and always quick with a joke or a smile."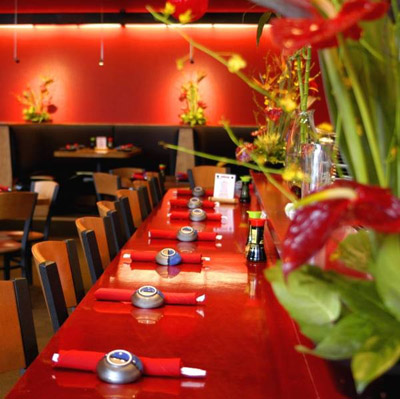 Ra has donated more than $500,000 since it started the charitable Nicky's Week in 2005.
Each year in the United States approximately 12,500 children and adolescents are diagnosed with cancer. Since opening, St. Jude Children's Research Hospital has treated children from all 50 states and more than 80 foreign countries.
St. Jude Children's Research Hospital is internationally recognized for its pioneering work in finding cures and saving children with cancer and other catastrophic diseases. Founded by late entertainer Danny Thomas and based in Memphis, Tenn., St. Jude freely shares its discoveries with scientific and medical communities around the world. No family ever pays for treatments not covered by insurance, and families without insurance are never asked to pay. St. Jude is financially supported by ALSAC, its fundraising organization. For more information, please call 800.822.6344 or visit www.stjude.org.
Locations in Arizona:
Old Town Scottsdale
3815 N. Scottsdale Rd.
480.990.9256
North Scottsdale – Kierland Commons
7012 E. Greenway Pkwy.
480.951.5888
Tempe
411 S. Mill Ave.
480.303.9800
Mesa
1652 S. Val Vista Dr.
480.632.9500
Tucson
2905. E. Skyline Dr.
520.615.3970
Ahwatukee
4921 E. Ray Rd.
480.940.1111
Ra Sushi also has locations in California, Nevada, Illinois, Texas, Florida and Maryland. Visit www.rasushi.com for specific locations.
Happy Hour:
Ra Sushi has an amazing Happy Hour with half off sushi, appetizers, $1 sake, $2 select beers, $3 well drinks and select beers and $4 premium beers. Happy Hour is Monday through Saturday from 3 to 7 p.m. at all locations.
**Ra Sushi in Old Town Scottsdale has the same specials at its popular Sunday Reverse Happy Hour from 8 p.m. to midnight.