If you're traveling to a big city this summer and want to know where to go for pasta or which areas are most touristy, give Yelp's new heat map a try.
The "Yelp Wordmap" takes 39 million Yelp user reviews and translates top keywords into interactive data on a map to identify trends and hot spots. Top keyword filters include "bacon," "cocktails," "pasta," "romantic," and, yes, even "hipster."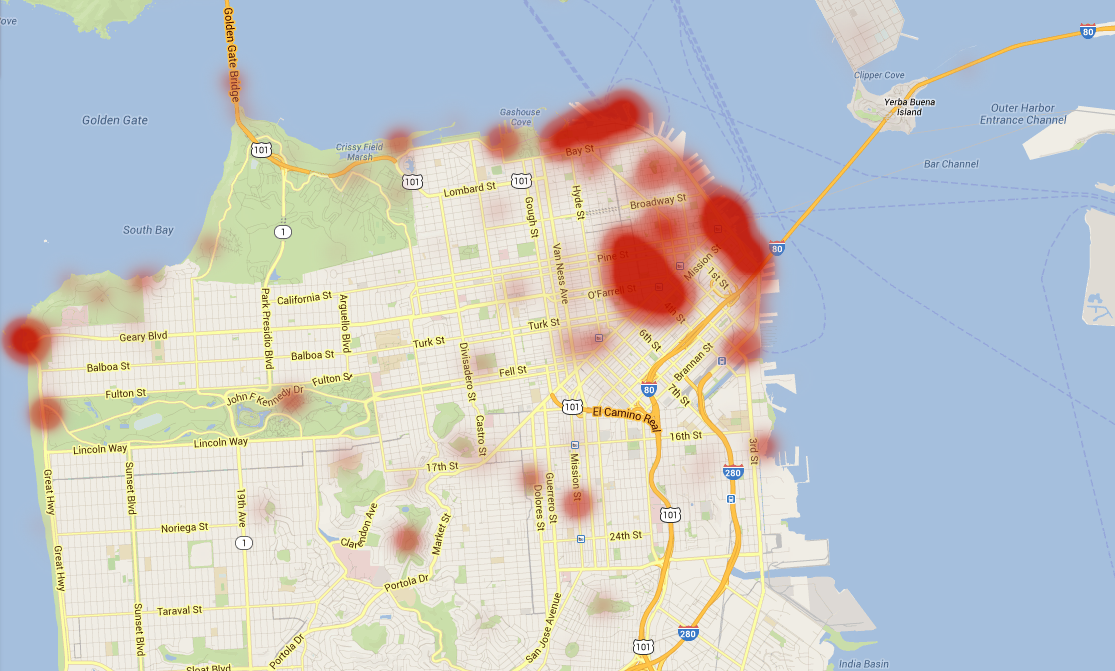 Places in San Francisco filtered by "view."
"People come to Yelp to read and write reviews, look at photos and find business information, but that data houses even more local knowledge than we can see on the surface," Yelp said in an official blog post.
For now, the Wordmap is available for 14 cities, including Austin, Boston, Chicago, London, Los Angeles, New York, Paris, Philadelphia, Portland, San Diego, San Francisco, Seattle, Toronto and Washington, D.C.