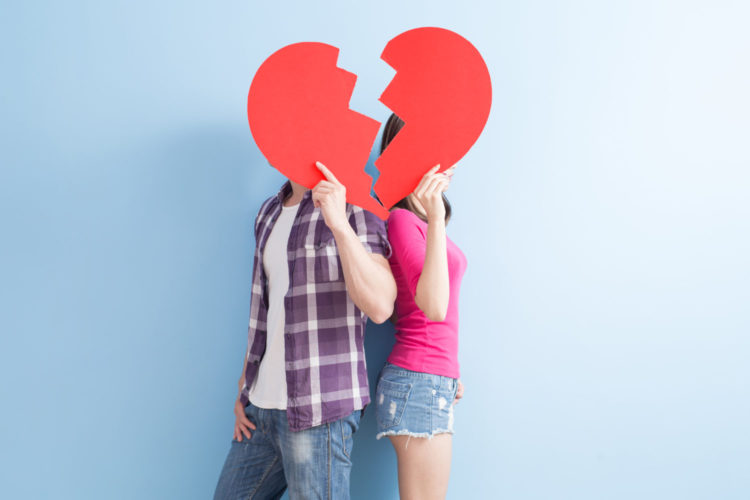 Relationships or dating can be interesting if you're with the right person. There are times crisis rocks a relationship's boat, and you begin to act strangely to one another.
However, no matter how long this feud may last, no one loves to hear it's over between us, but if there is absolutely no way to keep the relationship together, breaking up could be the safest choice. Breaking up is common to relationships, though the breakup moments can be terrifying at times, but how do you recover from these moments within the shortest space of time?
Follow these tips to get back in line whenever you see a breakup as the solution.
Time is the best medicine.
The best medicine to heal quickly from a breakup is time. Break-up is a wound that doesn't heal instantly or rapidly, especially when you're the committed one in the relationship. You do not need to rush things. You should know that your being moody will not last for a week or two but for much longer. The longer you reflect on the mood every day and try to accept and grow with it, the better you will be. It might not be easy to get over it, but with time, you will get better.
Quarantine doesn't necessarily have to be a period of loneliness.
Dating platforms are one of the coolest places designed to have fun. Some find it as a usual thing to self-isolate whenever they breakup. The truth is, loneliness kills, and it will only add to the deep thoughts. Yet being quarantined is important for better healing and moving on.
So, when you quarantine after breaking up, you can easily surf various dating platforms. It may not necessarily mean you should be there to find a new partner, but amazing personalities will make the best friends with you. However, you should comprehend that you will not heal quickly from the heartbreak, but constant visits to dating platforms will get you out of loneliness.
Good dating site can be your salvation from loneliness. In the end, every third couple finds each other through dating platforms. People think dating platforms are only dedicated to lovers in need of each other, but it is a perfect remedy to get you out of loneliness.
With various dating rooms available on dating platforms, each contains various members with an amazing sense of humor who will make you lively and help you put your past behind you.
It's time to take care of yourself.
Picking up yourself and getting back in line after a breakup isn't easy as it seems. Regardless of the time it takes you to heal, you will get to a stage where you need to move on. With various lessons learned during your quarantine, this will speed up how you move on.
Various abilities are being offered at this specific period. During this time, you have already learned what you should do and not do if you start a new relationship as the lessons learned will help you prevent another likely breakup, and if it eventually happened, the fault wouldn't be from you.
You can meet someone else who is better off than the person who left you. It is one of the abilities you tend to have while you pick up yourself.
Additionally, it's a chance to meet the amazing personals of friends who will talk to you about various living things. Take care of yourself. You don't have to miss these abilities.
No matter how sweet a relationship is and how old it is, breakups are inseparable from our experience. It even seems like breathing oxygen for the survival of the relationship. Getting involved in any other thing that may help you get back in line after a breakup different from the above tips may not help you heal quickly. Above all, time heals.