If there is one thing in the world I LOVE, it's fake eyelashes. There is little else (besides self-tanner) that will make such a difference to your look in a short period of time.
So you can imagine how excited I was to see this…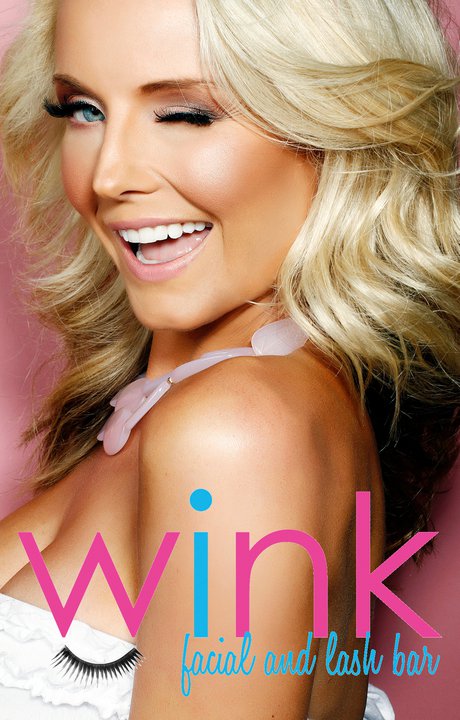 What could be cuter?
…pop up in my News Feed on Facebook!
Wink Facial and Lash Bar is opening up in Scottsdale this summer- a mobile beautifying service that will come lash you out in your very own house. The adorable owner Layla Laney (pictured above) has a menu being developed of many, many different treatments, including (our favorite) semi-permanent lash extensions!
Lash extensions are tiny faux lashes that are applied one-by-one with a special waterproof adhesive. With them, you'll be able to enjoy the pool and your lazy summer sans-mascara, as they are dark and full on their own. That said, if you're really looking for drama you can apply a little to the tips. If you're careful and don't rub or apply slippery oil-based anything to them, they can last for a long time- if you get "fills" every 2-3 weeks, they can last as long as you take care of them!
Wink specializes in more than just lashes. Their menu will include: silk and faux mink eyelash extensions (cruelty-free), eyelash and brow tint, lash perming, chemical peels, acne and anti-aging facials, men & teen facials, collagen eye treatments, microdermabrasion, exfoliating facials with steam, lightening treatments and pregnancy facials, facial waxing, epidermal leveling (dermaplaning,) and much, much more.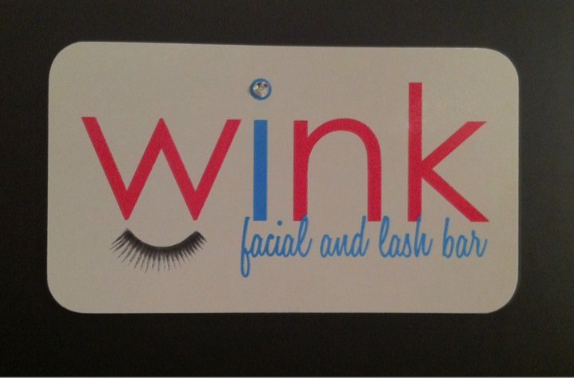 Even their business cards are ADORABLE.
So, are you ready to get Winked? We are!
The Web site and full menu are Coming Soon, but Miss Laney will be keeping you updated via the Wink Facebook page! If you MUST know more, simply shoot her an e-mail or give her a quick call for details and pricing.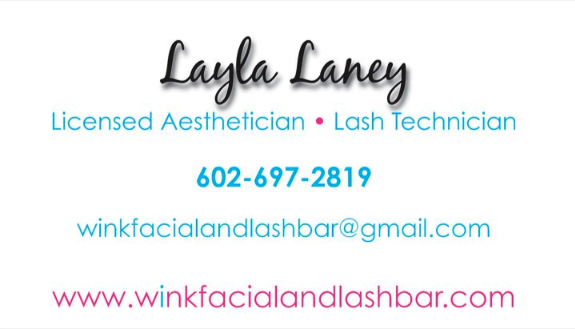 Have you been lashed by Layla? What do you think of Wink?