Shopping for vintage and antique wares can be both an exciting and overwhelming process. With so much to choose from, where, exactly, should you go to find that perfect French provincial dresser or '50s sundress? Here, go straight to the source, with a list that taps into some of Phoenix's best antiques shops.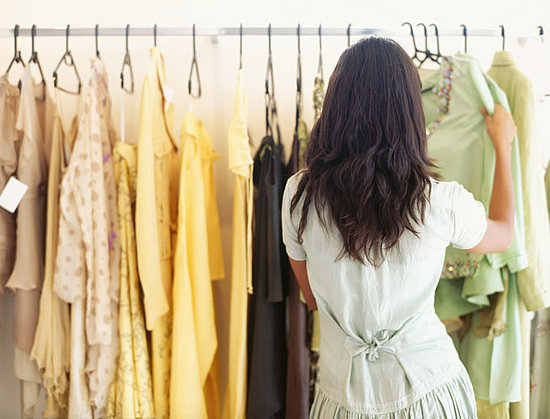 See also: Valley Girl's "How to Buy Vintage Wares Online."
PHOENIX
Antique Gathering
With 57 dealers in an 18,000-square-foot building, find items such as antique furniture, clocks, estate and fine jewelry, vintage clothing and accessories, and more.
Details: 3601 E. Indian School Road. 602-956-8203, antiquegatherings.com.
10 a.m.-5 p.m. Mondays-Saturdays; 11 a.m.-5 p.m. Sundays.
Antiques on Camelback
Antiques and vintage items, including buttons, linens, industrial chic, furniture, vintage mannequins, toy trains and jewelry from 35 dealers can be found at Antiques on Cambelback.
Details: 4955 N. Seventh Ave. 602-489-7357, antiquesoncamelback.com.
10 a.m.-5 p.m. Mondays-Saturdays and noon-5 p.m. Sundays.
SCOTTSDALE
Antique Trove
130 dealers in 23,000 square feet. Items range from the Victorian era through the 1970s.
Details: 2020 N. Scottsdale Road. 480-947-6074, antiquetrove.com.
10 a.m.-6 p.m. Mondays-Saturdays; noon-6 p.m. Sundays.
EAST VALLEY
Antique Plaza
Two buildings housing 100 dealers selling antiques, decorator and vintage items, including Victorian pieces and chairs from the 1700s.
Details: 114 W. Main St., Mesa. 480-833-4844, antiqueplazamesa.com.
10 a.m.-5:30 p.m. Mondays-Saturdays and noon-5 p.m. Sundays.
WEST VALLEY
A Mad Hatter's
20,000 square feet featuring more than 100 dealers.
Details: 5734 W. Glendale Ave., Glendale. 623-931-1991, amadhatter.com.
10 a.m.-5 p.m. Mondays-Saturdays; 11 a.m.-5 p.m. Sundays.
Tips:
Understand the store's return policy before you buy; some stores may or may not give cash back, others may offer only trades, while some won't take returns at all.
Beware of reproductions. Be sure to research your coveted piece before you buy.
Don't be afraid to bargain. Especially if some places are cash-only.
Ask the staff if you're looking for something specific. Not only will this save you a ton of time, it might get you on the staff's good side and they might give you a ring in the future if your piece comes in.
If you're looking for a vintage electronic to still put in use, plug it in and make sure it works before you buy.