That colorful tattoo might have seemed like a good idea during spring break in college, but maybe now you're rethinking that permanent decision. Thankfully, breakthroughs in cosmetic science has gifted those in ink regret with state-of-the-art laser technology that can remove that now unwanted "tramp stamp" or long gone ex's name.
Here is a list of expert tattoo removal places in Phoenix: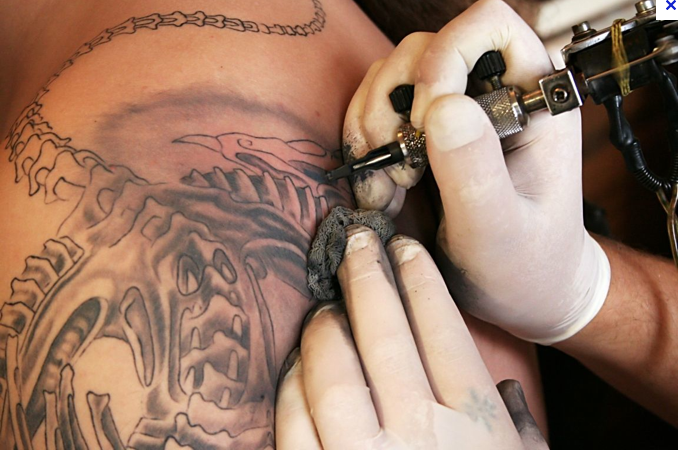 1. Arizona Laser
A doctor performs the tattoo removal with medical lasers that work on colored as well as black inks. Medical lasers use an intense beam of light to significantly lighten or completely remove your tattoo. Different wavelengths of light treat different colors of ink. When the ink particles of your tattoo absorb the light from the laser, they are broken up into tiny fragments. These fragments are then absorbed through your body's natural cleansing mechanism. This cleansing process generally takes a few weeks. Larger ink particles may require multiple treatments.
512 E. Southern Ave, Suite D, Tempe   85282
480-921-0767
2. Delete Tattoo Removal & Laser Salon
Delete offers expert laser equipment and top-of-the-line services, which includes a trained team of technicians and an onsite physicians. Start out with a complimentary consultation and learn about Delete's tattoo removal treatment process, its safety, steps to eliminate any pain and the end results you can expect. Choose from one of two laser options; 1. Alexelete laser by Candela directly and efficiently targets tattoo pigment with short bursts of high-intensity light, but spares surrounding tissue, and 2. The 4-n-1 Laser Tattoo Removal Treatment that is an alternative to traditional removal, where four treatments are administered in a single visit.
6020 North 16th Street  Phoenix  85014
480-269-9420
3. Tattoo Removal AZ
Just as its name implies, Tattoo Removal AZ specializes in tattoo removal by employing the Palomar's Q-Yag 5 system that provides dual wavelengths for simultaneous multiple ink color removal and three spot sizes for versatile treatments.  The flat beam system profile also distributes energy evenly for more consistent and effective treatments. To make the procedure more comfortable, a cooling treatment called the Zimmer Cryo 6 cools the epidermis before, during and after laser energy has been applied, without interfering with the laser beam
18301 N. 79th Ave., Suite C-135, Glendale  85308
623-236-3119
4. Bellagio Medical Spa & Vein Clinic
After identifying the color(s), size and complexities of your tattoo(s), laser treatment system MedLite® C Series is used to target specific colors and shades within the tattoo ink by using different wavelengths for each. The combination of high power and nanosecond pulse widths deliver peak energy throughout the layers of the epidermis faster than the normal relaxation time of the tissue.
1455 W. Chandler Blvd, Suite B-11, Chandler  85224
480-788-5621
To keep in mind with all:
The number of treatments required for maximum improvement depends on the size, location, depth and color of your tattoo.