The iconic fragrance of John F. Kennedy – who was assassinated 50 years ago this November – has been reissued after decades.
The story begins in 1937 when Kennedy was just a young college student. While vacationing along the French Riviera, he struck up a conversation with a Frenchman named Albert Fouquet. JFK asked him about the fragrance he was wearing and Fouquet replied that he liked to dabble in perfume making. As legend has it, Fouquet left a sample at JFK's hotel with a note reading, "In this jar, you will find the dash of French glamour that your American personality lacks."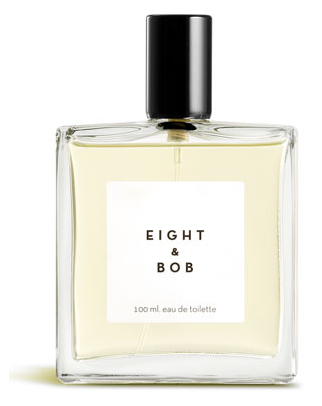 Kennedy brought the perfume back to the States and sent Fouquet a letter saying that all of his friends were equally captivated by the fragrance, asking him to send eight samples and "if your production allows, another one for Bob" – Bob being his younger brother, Robert Kennedy. Fouquet agreed and sent several samples of the glass-bottled perfume in boxes decorated with the same pattern as the shirt JFK was wearing when they met, labeling the packages "Eight & Bob" to fulfill his request.
Within just a couple of months, Fouquet began receiving letters with requests for the "Eight & Bob" cologne from Hollywood stars like Cary Grant and James Stewart.
However, Fouquet's success was cut short when he died in a car accident in 1939. Only his butler, Philippe, knew how to make and package the perfume. With the onset of World War II, Philippe was forced to stop making the perfume, but was sure to hide the remaining bottles inside books that he cut by hand so that the Nazis wouldn't seize it.
Thankfully, Philippe's family retained the cologne's formula over the past 60 years and released it back into the market last year. The ingredients are kept a mystery, save for extracts of the "Andrea" plant, which is a nickname that Fouquet gave to an exotic plant he discovered in the Chilean Andes.
The unisex perfume is often described by perfume connoisseurs as having a "woody vanilla" scent and is sold in one size for $195 at Neiman Marcus and Bergdorf Goodman, and will expand to more retailers this fall.