Here are some of the very best beauty products that have stood the test of time, making an imprint in hairstylists' and makeup artists' collections season after season.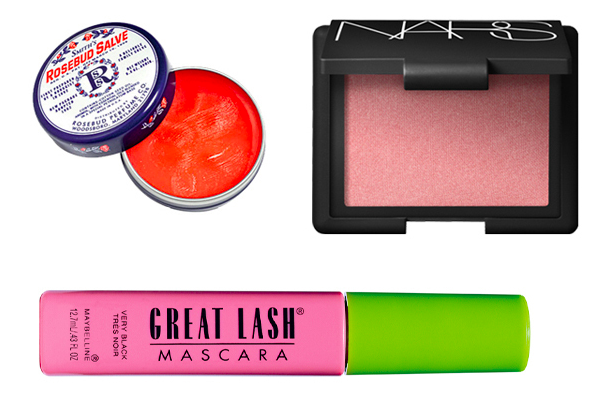 Mason Pearson Boar Bristle & Nylon Hairbrush, $170
The original 1885 design of the British-made Mason Pearson Boar Bristle & Nylon Hairbrush is designed to massage and stimulate the scalp to improve circulation and help distribute the hair's natural oils for a healthy sheen.
Elizabeth Arden Eight-Hour Cream, $20
This multitasking moisturizer was created by Mrs. Arden herself, back in 1930. Comprised of a skin-soothing blend of petrolatum, salicylic acid and vitamin E, the award-winning skin protectant that does more than soothe sun-burned skin, rehydrate chapped lips, and heal rough elbows and calluses. It's also the secret that makeup artists all over the world use for keeping legs, lips and eyelids shiny; eyebrows in place; and cuticles perfectly manicured.
Clinique 3-Step Skin Care System, $49-$53
When this revolutionary, three-part skincare system (cleansing, exfoliating, moisturizing) was developed by dermatologist Norman Orentreich nearly 50 years ago, it made Clinique one of the first mainstream brands to take a scientific approach to skincare.
Kiehl's Lip Balm #1, $7
Since its introduction in 1969, the lip-smoothing miracle worker—which is spiked with sweet almond oil, wheat germ oil, aloe vera and vitamin E—has remained unchanged, but the balm's popularity has spawned several spinoffs. You can now get tinted, scented and SPF-infused versions, too!
Crème de La Mer, $150
Inside this famously expensive face cream is a scientific brew of potent ingredients first blended together by aerospace engineer Max Huber. Dr. Huber was searching for something to heal severe burns on his own skin. After many experiments, he concocted the "Miracle Broth"—a patented blend that includes sea kelp, calcium, magnesium, potassium and vitamins C, E and B12.
NARS Orgasm Blush, $29
NARS Orgasm Blush makes cheeks blush a perfect pinky-peach flush and subtly highlights with accents of golden shimmer that flatters almost every skin tone.
Rosebud Salve, $6
Formulated in 1892 by a druggist named Dr. Smith to soothe minor skin irritations, it's still a go-to salve for dry lips, skin and even diaper rash.
Maybelline Great Lash, $6.40
For some of us, Maybelline Great Lash was our very first mascara. This drugstore staple, introduced in 1971, is still the best-selling mascara in America. The formula dries quickly so there's no waiting between coats, it's safe for sensitive eyes and conditions lashes.