If you happen to be visiting London for the summer Olympic Games, does Louis Vuitton have a treat for you.
The brand is launching its exclusive Haute Maroquinerie service to its London Bond Street location, where customers can create their own bespoke handbags on July 30.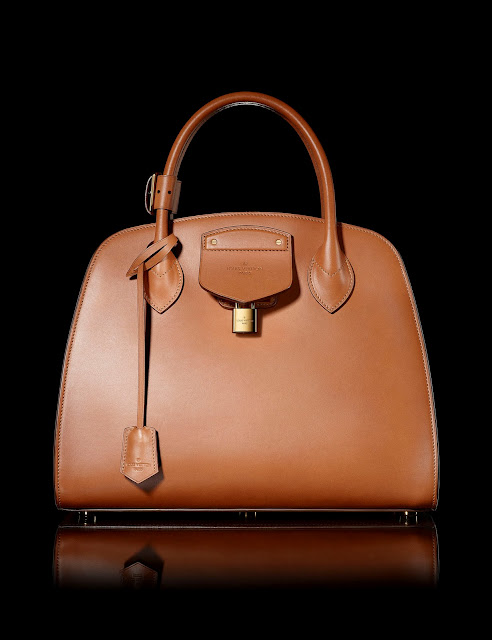 One of the classic shapes customers can choose from, The Neo Steamer – Vuitton calls this "an exception to the rules of geometry" – and like others in the collection, it bears a branded padlock.
Literally translated to "high leather goods," the Louis Vuitton Haute Maroquinerie offers the brand's most exclusive customers the opportunity to design their very own bag from a set of pre-selected shapes, colors and ultra-premium leathers in more than 25 colors in the privacy a dedicated posh salon.
Shoppers will work with LV experts to choose a handbag style, colour, leather and finish, from a total of 80,000 combined possibilities.
The bags are then almost entirely handmade upon order to the customer's specifications, and the client's name is engraved on the interior of the bag. Orders will then be sent to the label's workshops in Asnières, Paris – where its limited-edition show bags, iconic travel luggage and exotic skin styles are produced – and will take between six months and a year to be made.
Prices for the bags range from approximately €5,000 to €15,000 (roughly a little over $19,000 on average).
Classic LV bag designs to choose from include the Lockit (created in 1958), the Triangle (introduced in 1934 to accompany women involved with needlework) and the Neo Steamer (pictured above).
To see more behind the scenes, click here.
How would you design your custom LV bag?