Local bridal designer Katie Jean Walker hones a natural knack for custom bridal design. Her design label, KT Jean Designs, appeals to any bride-to-be or creative talent appreciator.
Walker's romantic 20th century-inspired pieces mesh perfectly for bridal design. Classic styles with unique detailing are created from vintage, recycled, and new fabrics and trims for a comfortably vintage and romantic feel.
Walker is known for her instant connection with her clients in knowing exactly what a bride wants in the perfect dress for the big day.
"I often get brides who say, 'Wow, I have been looking everywhere for something like this that will make me look how I feel!' " she says. 
KT Jean Designs aren't just pure feel-good bliss, it also has a social conscience; 5 percent of all KT Jean purchases benefit either Love146  charity that works to end sex trafficking globally or Oxfam charity, which fights against poverty, climate change and social injustice.
Check out this Q&A with Katie:
Tell me a little about yourself. Where are you from? What are your general professional and non-professional interests?
My name is Katie Jean Walker and I am from Phoenix, originally. I really enjoy making wedding and special occasion dresses.  Although it can be stressful, I also enjoy making kids clothes. When I am not working, I love hanging out with my husband Jonce and my boys, Cade and Clive. We have 2 dogs, 5 chickens and a fish, so we are pretty busy!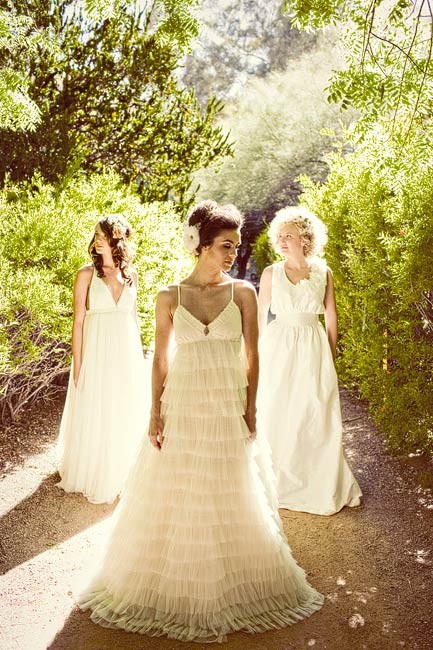 How you got your start as a designer?
When we moved into our old house, our neighbor got me into trying my hand at sewing. In 2007 we started a small kids line that we sold locally and on Etsy, but just for fun. We both started making adult clothes, then eventually broke off into two separate businesses. We moved away from each other but now we live a few blocks away again and love talking fashion! You can check her stuff out at ouma.etsy.com
Did you always know fashion was for you?
I never dreamed of this or felt drawn to it, but I have always been artistic and able to create things, so this is a great way to express that. I love creating my own patterns or figuring out fun ways to use old fabrics.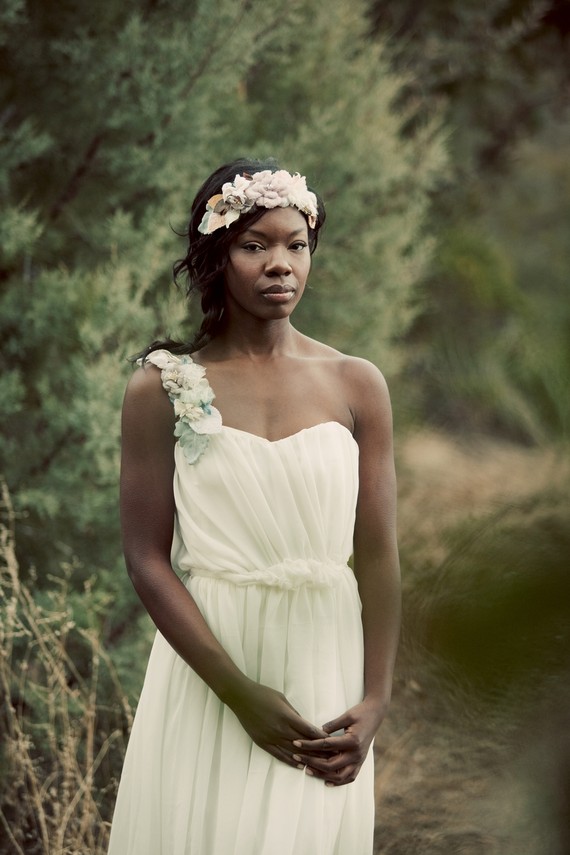 Any other experience in the fashion industry (stylist, retail, marketing, etc.)?
I don't have any other experience besides starting my own fashion line! I am learning new things every day. I have made mistakes and missed opportunities that would have been great, but it is all part of learning about the industry.
What does fashion mean to you?
I think about fashion as expressing on the outside how you feel on the inside. I feel like I should have been alive in the early-mid 20th century, so when I design dresses, they have that vintage feel that is comfortable and romantic.
How would you define the style your line exemplifies?
Like I just mentioned, vintage, comfortable, romantic…I often get brides who say "Wow, I have been looking everywhere for something like this that will make me look how I feel!"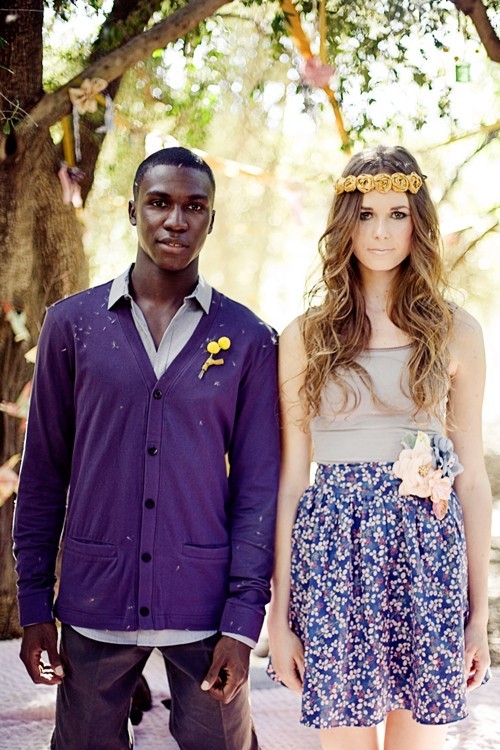 What inspires your work?
Anything old, I love old patterns and photos of ladies all dressed up. Even just old trinkets, dishes or love letters… stuff like that is all over my house!
Why bridal?
I just think that my romantic styles mesh perfectly with the bridal market and there are not many other options with the same look. Not using heavy beading, petticoats or shiny satin is something a little out of the ordinary. I am by far not the only one doing that, but it just offers people another option.
Any particular go-to design silhouettes or fabrics?
I love using dupioni silk and raw silk. Those are just so natural and beautiful. I also love classic styles with awesome detailing. I try to keep styles simple and use the details to make it unique.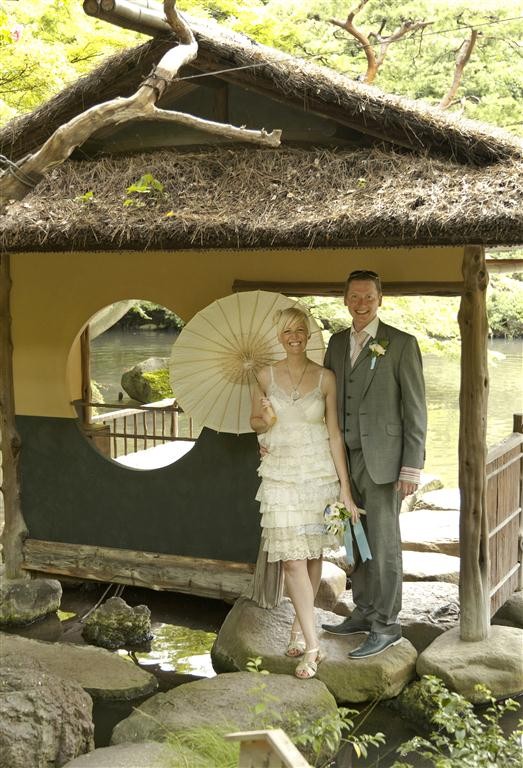 Vintage Slipdress
If you had to pick, what is your favorite piece you have designed?
Well, I would have to say, I am really excited for the line that will be launching this winter or spring, but my favorite so far has been the Vintage Slipdress. That originally started when my great Aunt Elaine gave me a box of fabrics, and in it was some old beautiful slips and lave tablecloths and curtains. I created the first slipdress from that and that is basically how kt jean designs was born. I only sold that dress at first and things grew from there!
Any future plans for KT Jean Designs?
I am really hoping to grow at a nice pace that I can keep up with and continue to make good business decisions. I would love to be featured in indie boutiques around the world, be a little more well known and have more time with my family…I just have to figure out how to have it all!
Visit www.ktjean.com or shop KT Jean Designs at www.etsy.com/shop/ktjean.