by Drybar
Prom season is well under way, and with only a few weeks to spare, high schoolers everywhere are frantically finalizing last-minute prom details. From dresses to party buses, makeup and corsages, day-of hairstyles might get lost in all the chaos of prom planning. To ease the stress of picking out which look best matches your outfit, here are three hairstyles that are sure to pair with any prom dress.
Sleek Ponytail 
Positioned with a strand of hair wrapped around the base to hide the hair band, this look is sophisticated and elegant. Paired with a backless or strapless dress, a ponytail can accentuate patterned detailing and sequins.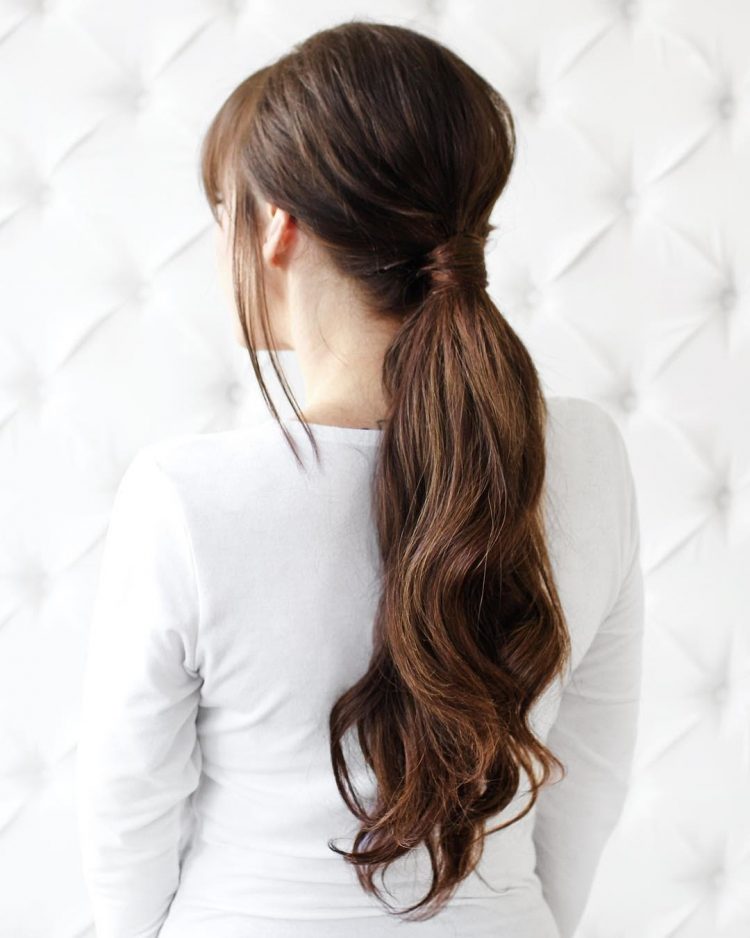 How to achieve this look: This look is simple and easy to achieve. After washing and drying your luscious locks, take a flat iron to smooth out any frizz. Once in a ponytail, take a small strand of hair from the back of the ponytail and wrap it around the ponytail base to hide the band. Tuck the strand back into the band to hold it into place. Add a mousse or hair spray to get a sleeker look.
Textured and Curled Bun
A classic look that glams up any outfit, the textured and curled bun can be fancied up even more with a wrap-around side braid. For a more casual look, pull two strands of hair from the front and loosely curl them.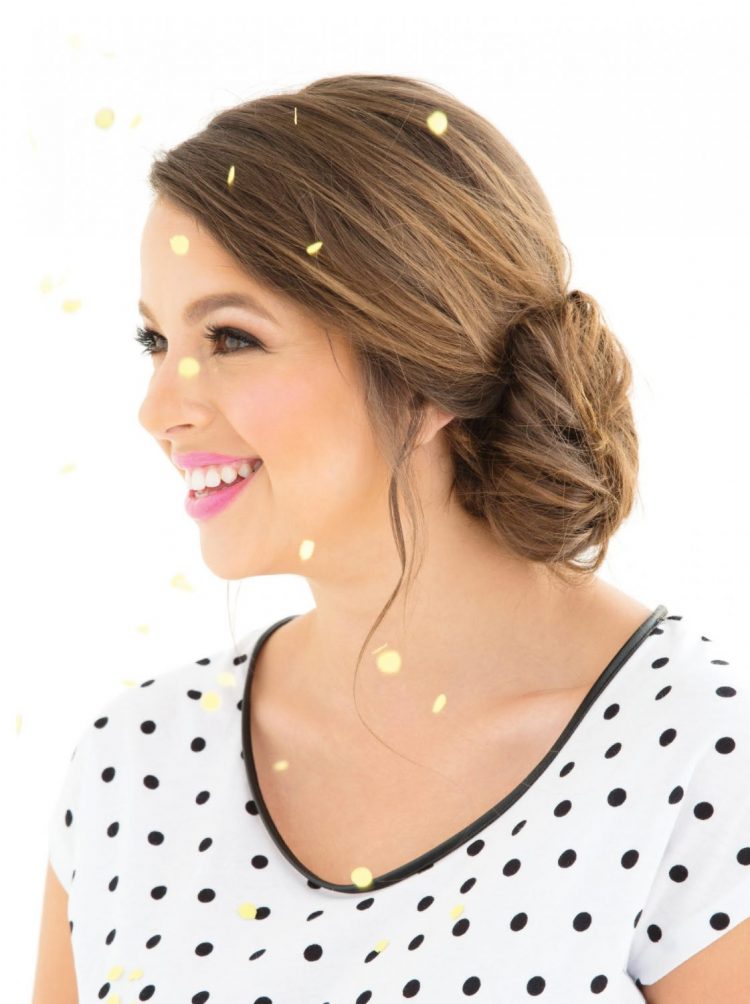 How to achieve this look: Wash and dry hair before sectioning off the hair into manageable parts. A smaller-barrel curling iron gives the look a more dynamic look. Once you've curled your hair, put the hair in a ponytail and tease to get a textured look. Wrap the hair into a bun and set with spray.
Waterfall Braid with Loose, Beachy Waves
To score a more relaxed look, a waterfall braid with loose curls pairs perfectly with a low-cut dress or a two-piece. Leaving the hair down helps to complement any jewelry worn around the neck.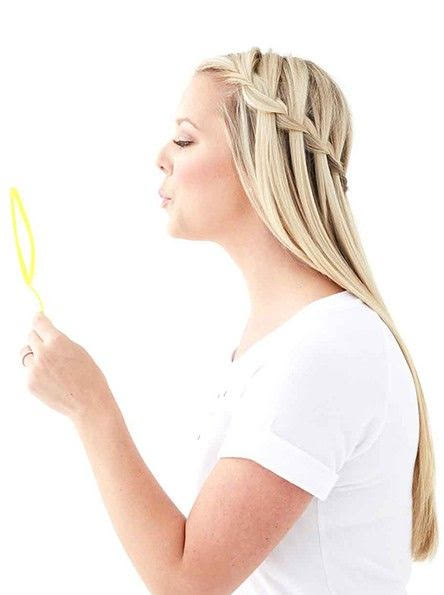 How to achieve this look: Braid your hair starting from the side of your head, dropping alternating braid strands to give you a waterfall look. Once the braid is completed, use a wide-barrel (1 in.) curling iron to give yourself loose, beachy waves.
With any one of these looks, you're sure to outshine even the prom queen.
Starting April 25th, customers can even pick their favorite styles from our special occasions menu.
About Drybar
Drybar is based on a simple philosophy: Focus on one thing and be the best at it. For Drybar, that's blowouts. Drybar provides professional blowouts at a flat price, regardless of hair length or thickness (wash included!). The list of signature styles reads like a traditional cocktail menu: the Cosmo (lots of loose curls), the Straight Up (straight with a little body), the Southern Comfort (big hair, lots of volume), the Mai Tai (messy and beachy), the Manhattan (sleek and smooth) the Dirty Martini (tousled and textured) and, for the little ladies, the Shirley Temple. Drybar currently has five locations in the Valley – Phoenix, Scottsdale Quarter, Scottsdale at Lincoln Plaza, the Phoenician and Gilbert at SanTan Village. For more information and to book an appointment, please call 877.379.2279 or visit www.thedrybar.com.