It's finals season. Young fashionistas usually try to avoid wearing sweatpants out of the house, especially to class and get-togethers with friends on campus. In college, studying or a late night out can cause even the most style-conscious to mistake a laidback jersey for crisp cotton. Thankfully, there are some stylish multifunctional choices out there that will take you from the classroom to coffee with friends post-exam, all in comfort.
Gap Logo Sweatshirt

Just pair this classic sweatshirt with spring's colorful jean trend or shorts and you're ready to go.
Anthropologie Crinkled Zip-Up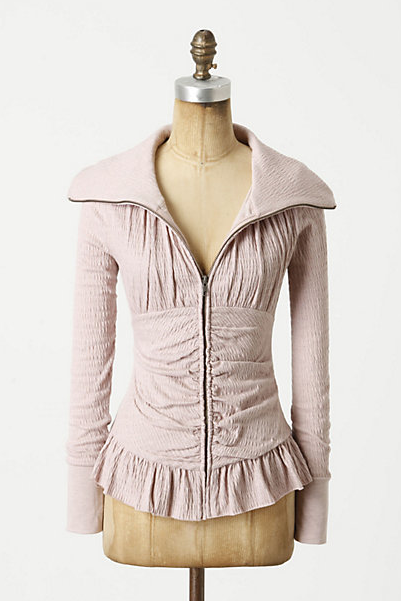 With temps nearing triple digits in the Valley, classrooms are turning up the AC to arctic levels. Besides, nothing gives a little extra comfort before an exam like a sweater. And a stylish one at that.
J.Crew Drawstring Tunic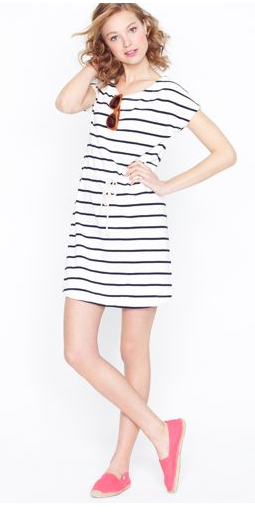 Throw on some cute flats and sunnies to hide those late-night eyes, and head to class. The stripes speak for themselves.
Free People One Smocked Bike Shorts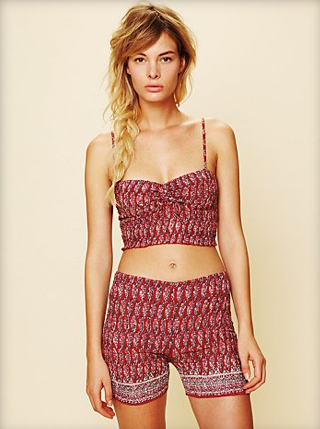 These printed shorts are perfect with any lounge solid color T or tank you probably already happen to be wearing.
Topshop Hibiscus Print Kimono

Keep the bun you had up all night and just slip on some sandals. You'll look beach ready post-final.