by Melissa Pruett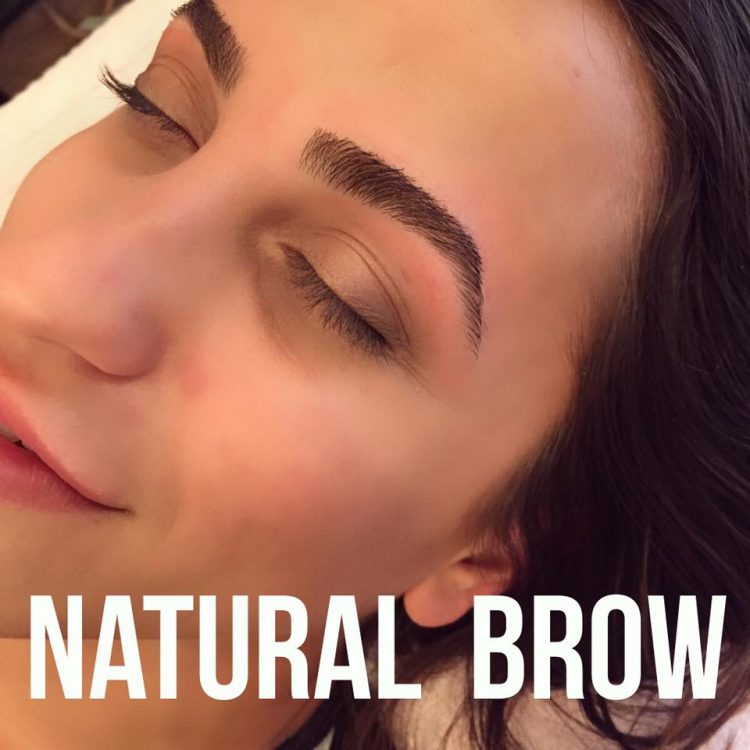 When I think of over-tweezing and how detrimental the 90's were to the brow game, I immediately picture Christina Aguilera in her 'Dirty' music video. Let's all just share a brief moment of silence and pray that those scrawny McDonalds arches rest in peace (and never come back to haunt us)!
Fast-forward and we've all witnessed the power of a brow transformation, especially amongst celebrities now sporting more natural, shapely brows (hallelujah). While they may have access to the best beauty treatments and glam squads on the market, there's hope for all of us who still suffer the repercussions of follicular genocide. If you're on the path to brow-salvation, here are my top pro tips for how to recover from years of over-tweezing!
Tip 1: Toss Those Tweezers and Pick a Professional
Freeze! Brow Police over here demanding that you put the weapon down! The best way to stop over-plucking is to discontinue tweezing your own brows all together (genius, I know). But seriously, just because you've always been waxed or tweezed there doesn't mean you should be and continuing to do so will always yield the same result.
Instead, seek out a true brow-shaping specialist who can map out a design and show you exactly where your brows could be; then you'll know where the "Do Not Touch Zone" is during your rehabilitation.
A few hairs can make or break an entire brow. My clients commit to not touching their tweezers between appointments, trusting that I'll determine which hairs are disposable and which will eventually contribute to the shape we'd like to achieve.
Tip 2: Get a Brow Makeup Demo
Mastering your brow makeup application is an ideal way to resist the temptation to tweeze, disguise patchy holes and camouflage untamed hairs during your brow journey.
I love filling in my client's brows and showing them not only how their future brows could be, but how to recreate this perfect, natural look on a daily basis. A highlighter stick along the brow bone opens the eye, creates a contrasting illusion of fullness and conceals small hairs growing between appointments. I design our desired shape with my MELT brow powder and top them off with my clear brow gel, which holds hairs in place while training unruly new growth.
Tip 3: Incorporate Growth Serums or Castor Oil
The market is full of growth enhancement products that will increase the length, thickness and activity of follicles in the brow area. My absolute favorite trick (which also happens to be less that $10 at Sprouts) is Castor Oil! Take a clean q-tip or makeup brush and paint an ultra-thin layer on your brows before bedtime and watch them miraculously grow! (Psst…you can actually use this on your lashes too).
Keep in mind that any serum takes a full growth cycle (4-6 weeks) to start seeing results so consistency is key. Once you maximize your growth potential, you can easily maintain with just a few nights per week.
Tip 4: Consider Microblading
A tragic truth about brow follicles is that they are the most susceptible to permanent damage. While other body areas have 3 to 5 hairs growing within the same follicle, the brows only have 1 or 2. This means that once the bulb is removed and the blood supply is cut off, it may never come back (if only this were true for my fuzzy monkey legs).
Once you've given regrowth a fair run, you may consider opting for a semi-permanent solution to create fuller, shapely brows. Microblading is an incredible brow enhancement technique that allows us to build an entire brow by mimicking individual hair-like strokes that appear very natural and 3-dimensional.
Tip 5: Sweet Talk 'Em
Hey, studies have shown that talking to your plants can stimulate growth so maybe it will work for your brow hairs too!
Everyone deserves a gorgeous set of eyebrows. No matter how terrible the past tweezer crimes committed, I promise there is hope for us to turn things around for a brighter, bushier, more brow-tiful future!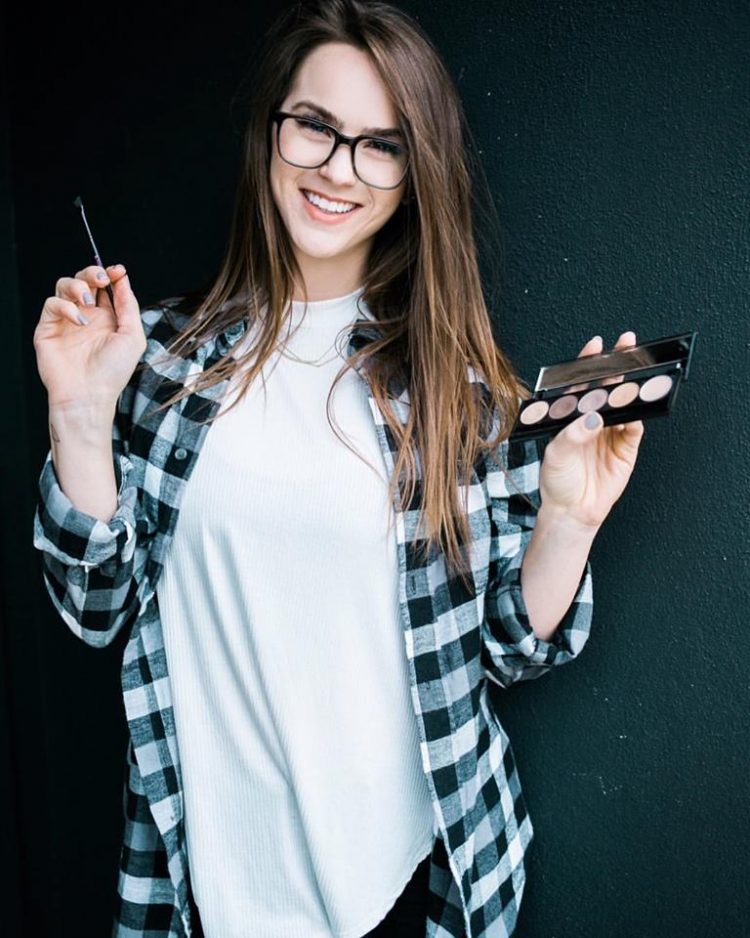 Melissa Pruett is a licensed aesthetician, certified laser technician and founder of MELT [Brow, Lash, and Skin Studio]. For more information visit www.meltbymelissa.com or check out her Instagram @meltbymelissa