Comfort, ease, luxury and longevity is what designer Karen Kane has been offering her customers for over three decades.  With simple yet style-conscious designs, the LA-based designer understands the modern urbanite woman.
Designer Karen Kane
Though trends have changed since Kane launched her first collection out of her garage with her husband in Studio City in 1979, her approach and personal philosophy toward fashion has never wavered.
A graduate of the Fashion Institute of Design and Merchandising (FIDM) in LA, Kane's inspiration comes from that which is closest to her soul – the California Coast she has long called her home, the city streets she and her co-workers navigate each day, and her family.
Now, the design house is headquartered in a 130,000 square foot facility in Vernon, CA with over 160 employees. Showrooms are located major cities of New York, Dallas and downtown LA.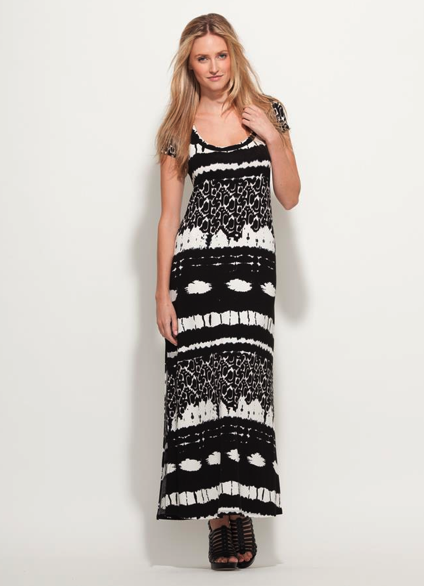 A look from the spring 2012 collection
Kane's other, newest line Fifteen-Twenty, named after her two sons' birthdays, has been worn by celebrities Eva Longoria, Katherine Heigl and Jessica Biel, among others.
Kane has received such awards as the prestigious FIDM Peacock Award for excellence in design upon graduation, two annual "Best Modern Wear Line" Dallas Fashion Awards and a nomination for the Fashion Industry Guild's "California Designer of the Year."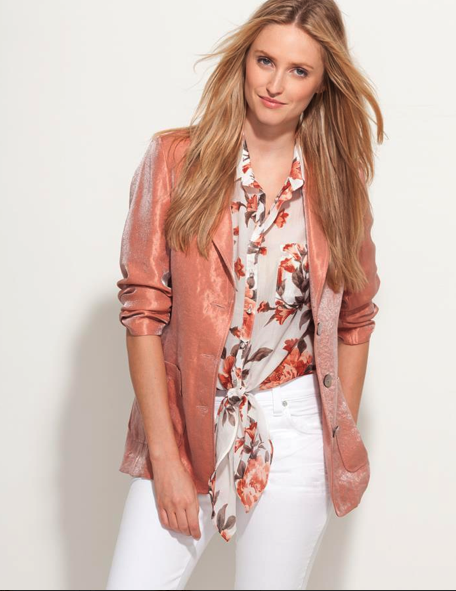 A look from the spring 2012 collection
Kane currently resides with her husband Lonnie in LA. In her spare time, she enjoys growing roses and vegetables in her garden, visiting her son and shopping in New York, exploring new boutiques in Los Angeles, and spending time with her family at home.
For more information, visit karenkane.com.
*Meet Karen Kane at Dillard's at Scottsdale Fashion Square!*
What: 
Customers will have a rare opportunity to meet the designer behind their favorite collection and enjoy light refreshments, a fashion show, and receive a special gift with any regular-price Karen Kane purchase. Guests can also enter to win a $500.00 Karen Kane wardrobe.
When: 
Saturday, March 24th, 2012 
1:00pm – Light refreshments and fashion preview
2:00pm – Karen Kane Spring 2012 Fashion Show
RSVP: Call Dillard's Special Events Office at 480-736-2170. Seating is limited.