Imagine soaring at an altitude of 70,000 feet from the tail of a high-powered rocket.
Last week, Richard Branson's private space tourism company, Virgin Galactic, successfully conducted its second rocket-powered supersonic flight test of its SpaceShipTwo (SS2) at nearly 70,000 feet above California's Mojave Desert.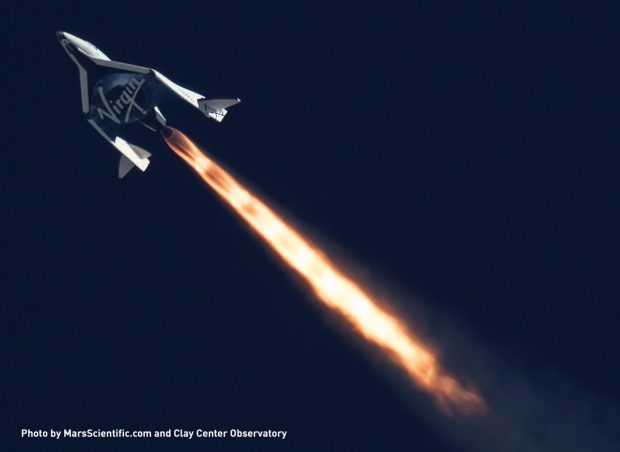 At 8 a.m. on September 5 local time, Virgin Galactic's launcher reached 46,000 feet to prepare SS2 for deployment. The aircraft, which seats two pilots and up to six passengers, released its hybrid rocket engine for 20 seconds to push the vehicle to a maximum of almost 70,000 feet and a max speed of Mach 1.43, or approximately 1,090 mph.
SS2's first rocket-powered test was conducted in April, where it reached 55,000 feet and Mach 1.2. Virgin Galactic aims to be the world's first commercial spaceline.
"We couldn't be more delighted to have another major supersonic milestone under our belts as we move toward a 2014 start of commercial service," said Virgin Galactic Founder Sir Richard Branson in a prepared statement.
According to Space.com, Virgin Galactic has already sold 625 tickets at a cost of $250,000 each. Stars like Leonardo DiCaprio and Justin Beiber are some of the few celebrities who have signed up for one of the first commercial Virgin Galactic Flights.
Witness the supersonic flight in this up-close video that's shot from the tail of SS2: