Living away from home can be either a stressful or an extremely gratifying experience when you're a fresh-faced college student. It's widely known that Arizona State University is one of the most popular universities in the country, enrolling an upwards of 73,000 alone this fall, with Tempe being its most populous campus.
To make the transition easy and effortless, living arrangements truly matter. With classes to excel in and new friends to make, the balance between academic and social lives presents a constant challenge that every student aims to master.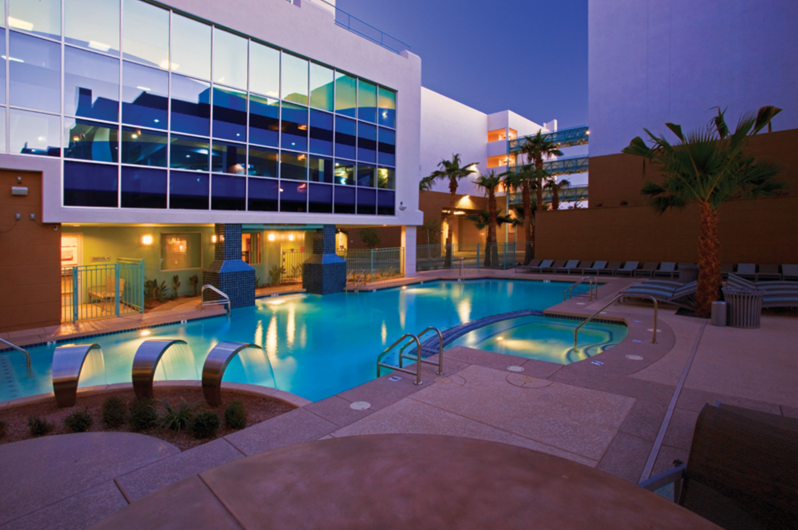 The Domain at Tempe offers students easy access to both. Located along the Apache Blvd. and McClintock light rail station, jump on the rail and jet to class just two stops down to Rural Road and University Drive. When it comes to play time, cheer on the Sun Devils at Sun Devil Stadium, grab food and drinks along the Mill Avenue District, or ride on to downtown Phoenix for a baseball game at Chase Field, or concert at U.S. Airways Center.
The Domain at Tempe offers three different types of rooms, where each bedroom has its own private bathroom:
1. 2 bed, 2 bath at $750 per bedroom
2. 3 bed, 3 bath at $675 per bedroom
3. and 4 bed, 4 bath at $640 per bedroom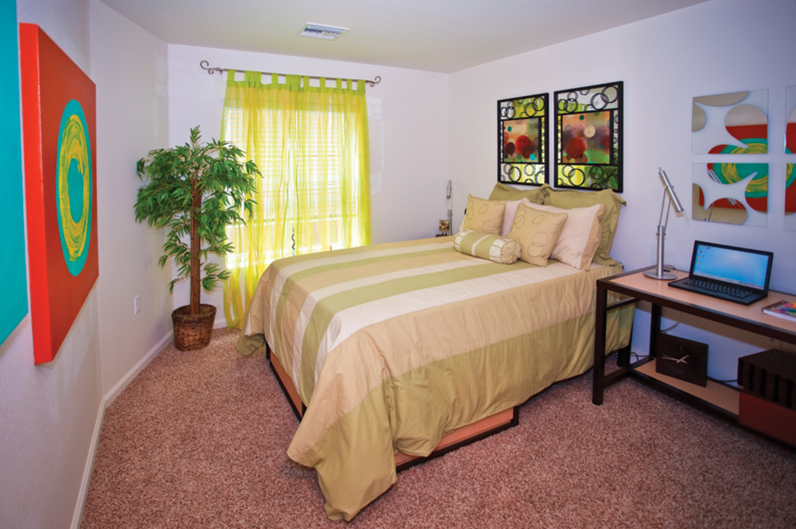 Each unit is fully furnished and equipped with a washer and dryer set, private storage, granite-style countertops and a 42" flat screen TV. Better yet, electric, Internet, cable, water, trash and sewer bills are all factored into the price. Safe and electronic apartment locks inside assure safety as you lounge on your spacious patio outside.
Luxe amenities such as the 4,000 square foot gym, Xbox, pool tables and tanning beds are available 24 hours, 7 days a week.
To find out more about The Domain at Tempe, visit domainattempe.com.
1900 E Apache Blvd
Tempe, AZ 85281
480-966-3300