Pinterest isn't only for the girls. Since the images-sharing social media startup began, images of yummy recipes, dream weddings, and fashion and home decor ideas have swamped pinboards, with women making up over 90% of users.
Now, men are responding with their own image-likened sites, often referred to as "Man-Boards." Gentlemint and MANteresting are the leading manly alternatives to Pinterest.
"Instead of having to sort through hundreds of pictures of weddings and flowers and kittens, we figured we might as well just create our own site that focuses on highlighting interesting man things," Brandon Patchin, the CEO of MANteresting says. MANterest calls its boards "Workbenches" where members "Nail" images or links. Instead of "Repinning," as on Pinterest, users may also "Renail" images or links seen on other Workbenches on the male-oriented site.
Gentlemint features a white background and gray bordered boxes surrounding pictures and links. Its tagline boasts: "Gentlemint is a mint of manly things."  True to its word, pictures of bacon pancakes, a Maker's Mark bottle and a wooden flask are just a few of the things saved to the central "Mint" page.
Also new on the scene for men is Dartitup, a virtual dartboard that closely resembles Pinterest's "board" metaphor.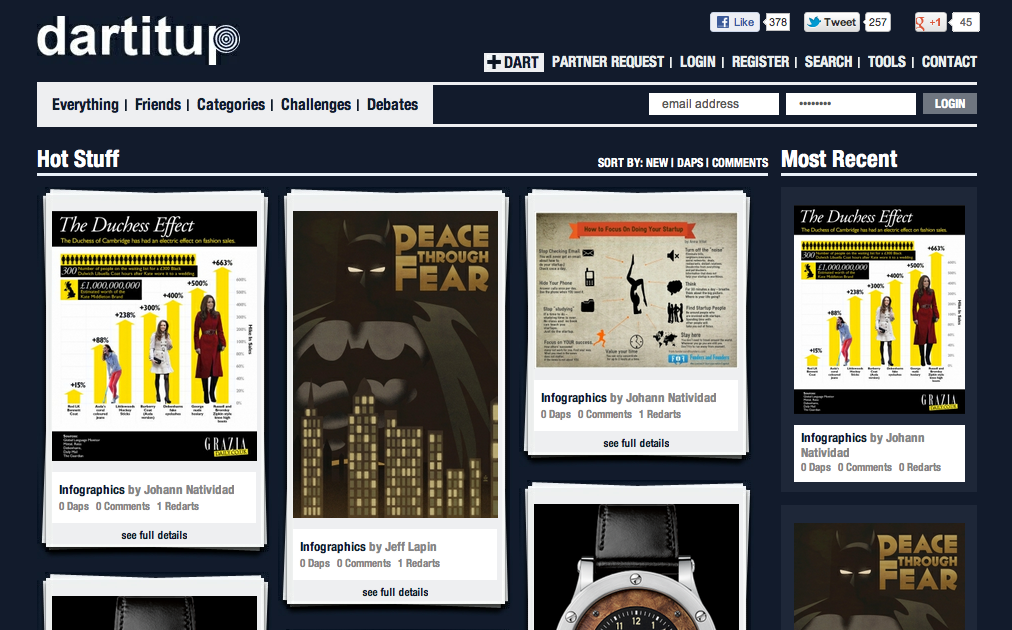 "Both my co-founder and I are recently engaged and independently noticed our fiancee's spending hours on Pinterest. Our experience was completely disappointing. A continuous stream of flowers, hair styles and fashion accessories did not keep our attention for very long," Brandon Harris, co-founder of Dartitup says. Dartitup is in closed beta right now, but it looks like Pinterest and the others.
Users can add a "Dart It" button to your bookmarks bar and then "redart" anything on friends' dartboards.
Guys: Do you think you'd use these Pinterest-like social media sites?