In the U.S. alone, almost 13,000 children under the age of 21 are diagnosed with cancer each year, according to the American Childhood Cancer Organization. In addition, approximately 1/4 of those diagnosed will not survive the disease, making cancer the leading cause of death by disease for children under 15.
In the effort to put a spotlight on the multiple types of cancer that largely affect children, September has been designated Childhood Cancer Awareness Month.
Thanks to ongoing advances in research and treatment, the 5-year survival rate for all childhood cancers has climbed from less than 50 percent to 80 percent over the past several decades. Nevertheless, pediatric cancer remains the number one child disease killer, with neuroblastoma as the fifth most common and deadliest form.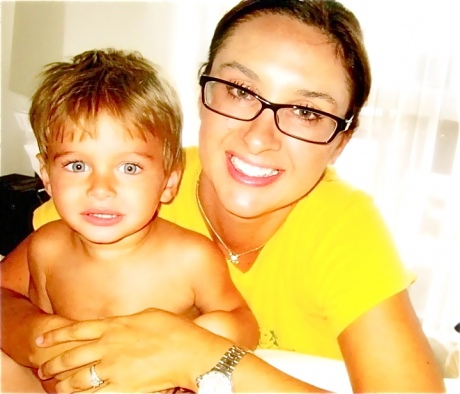 Maya and Ronan Thompson
About this time last year, four-year old Ronan Thompson tragically passed away from neuroblastoma cancer. His mother, Maya Thomspon, launched rockstarronan.com, a personal first-person blog addressed to her little boy, filled of raw emotion and information about child cancer awareness.
Maya made Ronan a promise. A promise that she would fight until people start listening, until survival rates improve and until a cure for child cancer is found. She established The Ronan Thompson Foundation, a non-profit 501(c) 3 organization dedicated to finding a cure for neuroblastoma through funding research performed by the country's top oncologists in the active effort to reduce the number of children affected by this decimating disease.
Every child deserves to grow and live a long and fulfilling life of promise.
For more information about child cancer, Maya and Ronan Thompson, The Ronan Thompson Foundation, and how you can help, please visit theronanthompsonfoundation.com.