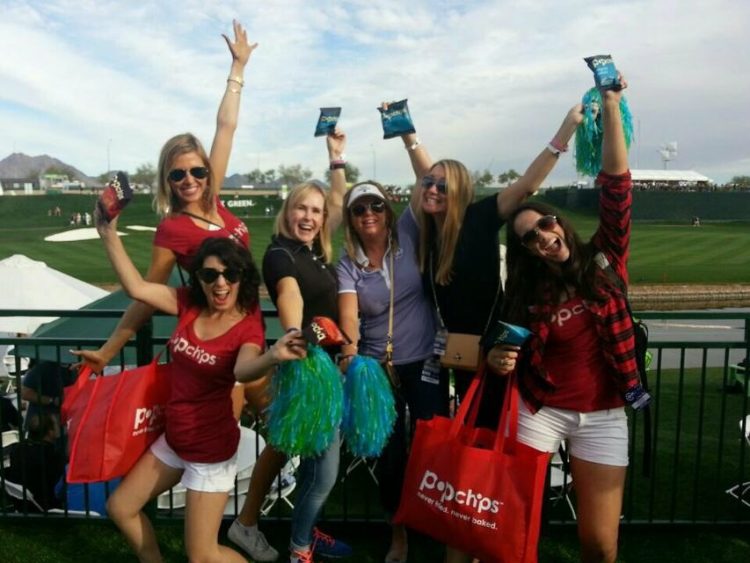 A new chip popped into the limelight at the 2015 Waste Management Phoenix Open.  As the official snack of last year's WMP Open and this year's WMP Open, popchips are popping up everywhere!  Everyone from families, to golf aficionados to the greatest celebrity popstars in attendance had the chance to enjoy these delish treats.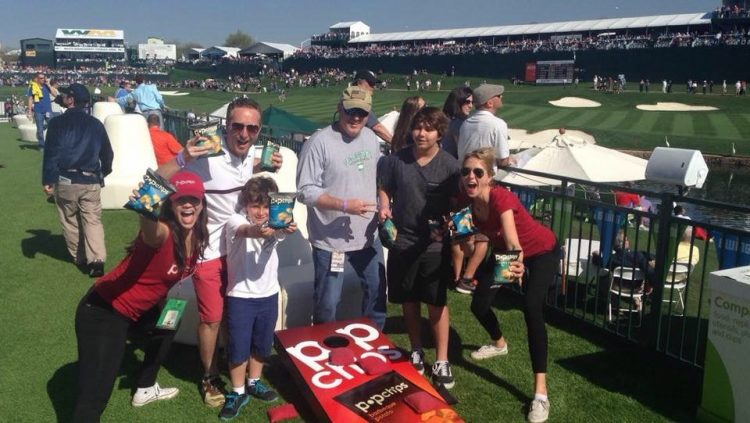 Those lucky enough to savor a a bag of popchips were all pleased with these healthier and lighter tasting chips. Not only were these chips undeniably mouthwatering, they were also accompanied by beautiful women who passed out the bags of tasty goodness on their branded golf cart.  From barbecue to sea salt and vinegar, this heavenly snack was happily welcomed by attendees.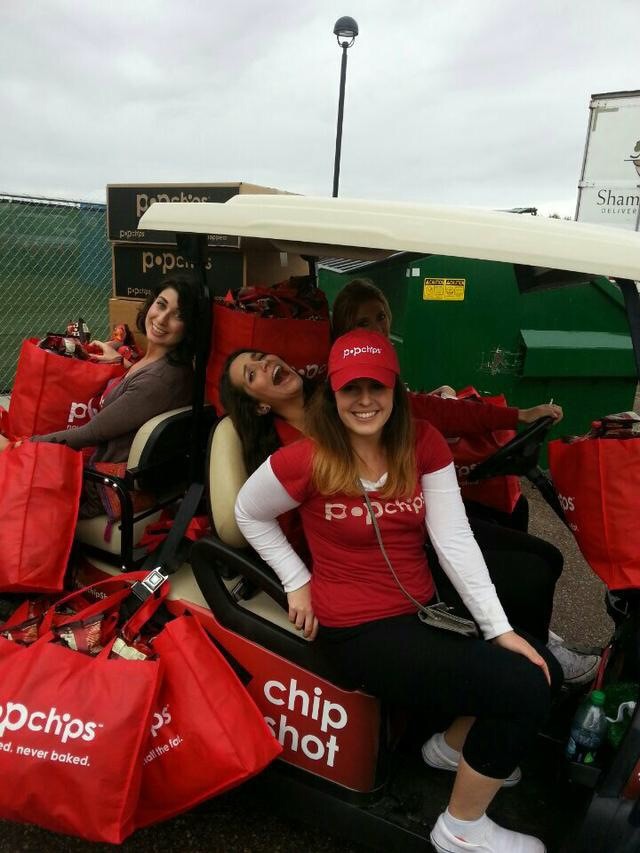 Unlike regular chips, popchips are not forced into the fryer.  The website states "we keep our potatoes out of the deep fryer. instead, we heat them in a pressurized chamber and then quickly release them. their first breath of fresh air is a… POP."
The gossip of these taste bud pleasing treats soon spread throughout the tournament, leaving people lining up at the 16th hole and many concession stands to sample and purchase their own bag… or three!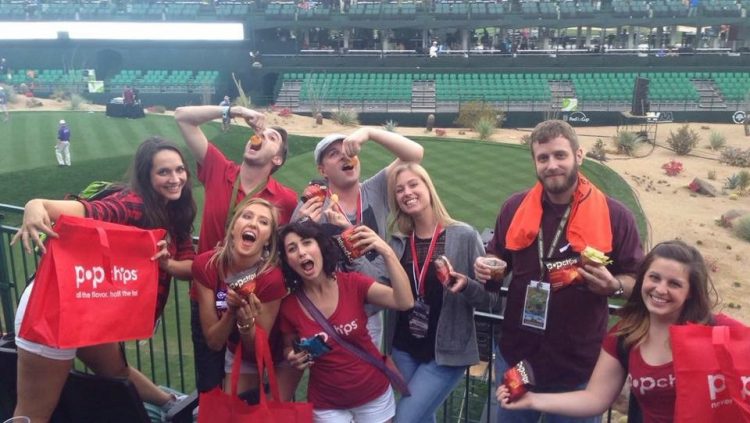 With no fake or phony ingredients, no trans fat, no msg and a certified gluten free reputation, what's not to love about popchips?
To order your own popchips or peruse the many titillating flavors, visit popchips' website.