Google announced its latest innovative endeavor that will attempt to extend the average human life span in a Google+ post Wednesday.
The California Life Company (Calico) will "focus on health and well-being, in particular the challenge of aging and associated diseases," Google CEO Larry Page said in the online statement.
Page gave an exclusive interview to TIME magazine about Calico, but remained vague as to what the company will specifically set out to accomplish.
The article speculated that Google would employ its data-processing to reveal new discoveries about age-related maladies. Sources close to the project told TIME that Calico will start with a small number of employees who will focus on researching new technology first.
"Illness and aging affect all our families" Page said. "With some longer term, moonshot thinking around healthcare and biotechnology, I believe we can improve millions of lives."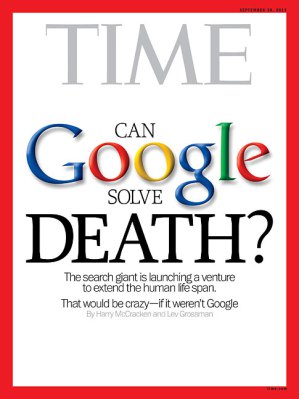 Unlike Google Glass or Google's self-driving car that both run out of Google X, the Calico health care project will be a company that's completely separate from Google. For now, more details as to what Calico will be doing to attempt to eradicate disease and improve the quality of life are uncertain.
Calico will be run by Arthur D. Levinson, the chairman and former CEO of Genentech and chairman of apple, who will also be an investor.