When you're in a rush, waiting for a ride is the last thing you want to do. Riding into the Valley is Uber, a luxury on-demand car request service that lets you schedule a ride whenever, wherever right from the convenience of your mobile phone. And no need to be worried about the status of your ride, Uber supplies text updates right up until the sleek black car pulls up to get you to your destination on time and in style.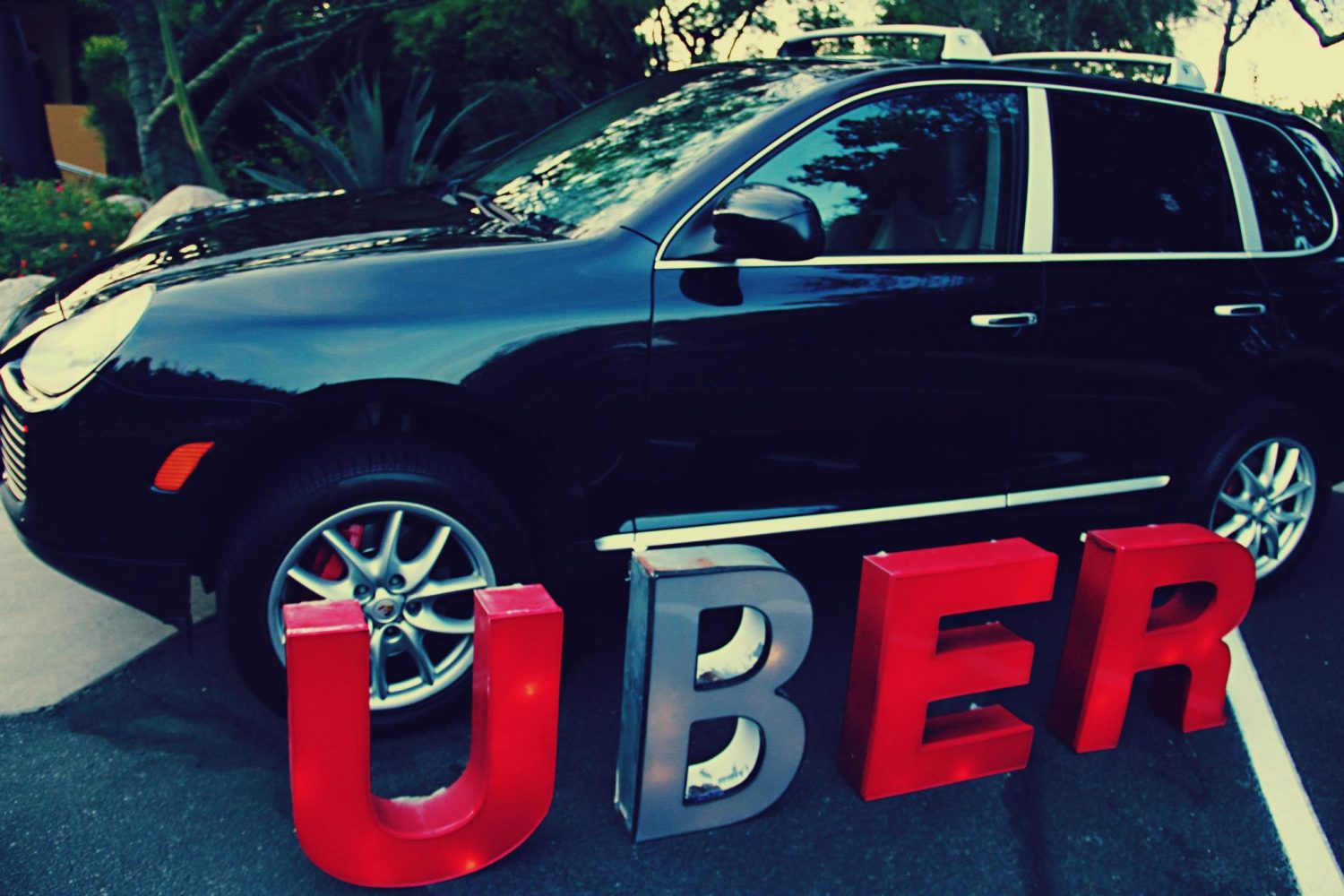 Photo by Chanelle Sinclair.
Find out more about Uber with a Q&A from Uber Phoenix's Gabe Williams:
For someone who doesn't know, what is Uber? Uber is Everyone's Private Driver. We connect riders to drivers with the tap of an app.
What type(s) of services do you provide? Uber provides on-demand private car service. The app is available for iPhone and Android. If you don;t have one of these, just go to m.uber.com in your mobile browser… Oh yeah and you can always text for a ride!
Please explain Uber's background (the idea, when it was created, when it started in Phoenix, etc.) Uber started in San Francisco 2 years ago and can now be found in 18 cities internationally. The idea was birthed by Uber's co-founders while in Paris.We launched in Phoenix 11/14/12 with a big kick-off at The Saguaro and Sanctuary. We had more than 1,000 riders ready to go (me included) before we even hit the streets in the PHX Metro.
Do customers get to choose what type of vehicle they are transported in? At this time Phoenix riders do not have the ability to choose the type of vehicle. Eventually we will launch the ability to choose an SUV or a Black Car, and then eventually we might launch UberX and Uber Taxi so riders have a wide range of choices that fit their needs.
How far (geographically) does your service reach?  Our core Uber coverage in the Phoenix Metro is Scottsdale, Tempe and Downtown Phoenix, however you can get a ride most anywhere. For example we have partnered with events based in Chandler, and have given many rides to and from the Glendale Arena.
How can someone go about making an appointment? Does it have to be a certain amount of time ahead of pickup?  Because Uber is an on-demand service, all you have to do is pull up the app when you are ready to take your ride. If you are outside of the primary coverage area, we recommend you look about 15 minutes before you would typically leave for your destination.
Fare pricing?  All trips are calculated by time and distance. $3.25 per mile and $.75 per minute (if you are traveling less than 11 MPH) In the Uber 2.0 app you can actually get a fare estimate before taking your ride.
Any extra features customers can expect?  We have done things like UberIceCream and On-Demand Barbecue. You can expect some fun alternatives in PHX sometime in the future. We are always open to fun suggestions 😉 We just did a new #UberSessions with a local music group this past week. While we can't tell you who it is yet, we are pumped to show your their music video, filmed in an Uber car.
Why Uber, compared to other transportation services?  You can get a ride when you need it. We aren't going to leave you hanging, you know when the car will arrive and how much it will cost. In fact, you can see the car moving on the app as it heads toward you. The communication is stellar, and we always strive to provide the best ride you've ever had!
Anything else you'd like to add? We are so stoked to be here. PHX is the perfect spot for Uber. If you need for help getting home safely or baller business transportation, we fill that gap! Hit us up on twitter at @Uber_PHX with your #UberPHXLove.