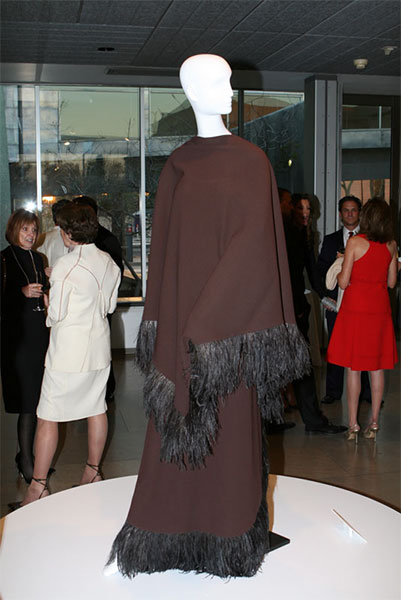 Phoenix Art Museum — March 21 thru April 13
As the newsletters arrived in my inbox from Phoenix Art Museum in the recent weeks, I found myself pleased with how many great exhibits were coming up. First, there's "Masterpiece Replayed: Monet, Matisse & More," a thought-provoking showcase of eleven infamous painters and their masterpieces borrowed from various museums (runs through May 4). Next, I delightfully discovered that museum patrons would be viewing the work of Richard Avedon in the exhibit "Richard Avedon: Photographer of Influence." The images of this iconic portrait and fashion photographer have graced the pages of Vogue and Harper's Bazaar (runs through April 13). By the time I received the last announcement, proclaiming the March 21 arrival of an exquisite collection of clothes crafted by iconic fashion designer Ralph Rucci (runs through August 17), I couldn't help imagining myself reorganizing my calendar to fit them all in.
Then, it hit me—I could enjoy all three at once! I connected the dots and the dates and there it was—an art trifecta! The lucky numbers? March 21 through April 13, ALL THREE of these exhibits will be on display at Phoenix Art Museum! While these stars align for only a short three weeks, it proves that sometimes in life, everything is just right.