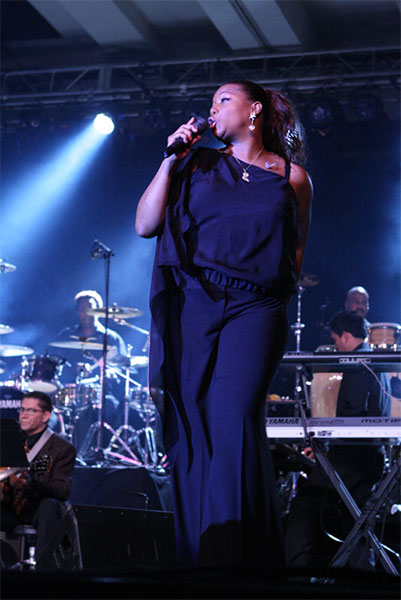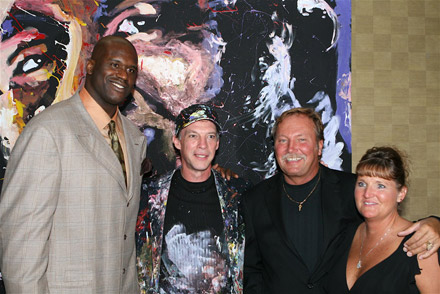 The Suns & Stars gala was V.I.P. packed on Friday night, March 14 at the Arizona Biltmore Resort & Spa. The annual charity event, which raised approximately $1.1 million this year, benefits the Phoenix Suns Charities. The star-studded night included entertainment provided by Queen Latifah, dinner, and silent auction. Also, guests enjoyed the opportunity to rub elbows with Suns basketball players, coaches, and of course, other attendees. The event was practically a who's who in Phoenix.
The décor was to the nines. Live drummers provided thumping entertainment pre-show. Best of all, the Suns players were everywhere, signing autographs, flashing smiles, shaking hands.
The highlight of my evening was standing near Suns new addition, 7' 1" tall Shaquille O'Neal. His sheer size can not even be properly shown on television! His playful personality was evident as he navigated the crowds with his signature amused smile. Other V.I.P.'s spotted (among many)? Dan Majerle, Tom Chambers, and Robert Sarver. And P.S.—Boris Diaw and Raja Bell ARE just as cute in person.
Make sure to secure your spot to this coveted event next year. The gala, attended by over 1,000 guests, is an annual "don't miss."