Sometimes, the most disparaging of times can yield a bright light. Such was the experience of Lee Rhodes, who found a unique sense of peace and serenity when she dropped a votive into a small blown glass bowl while she was battling lung cancer at 32.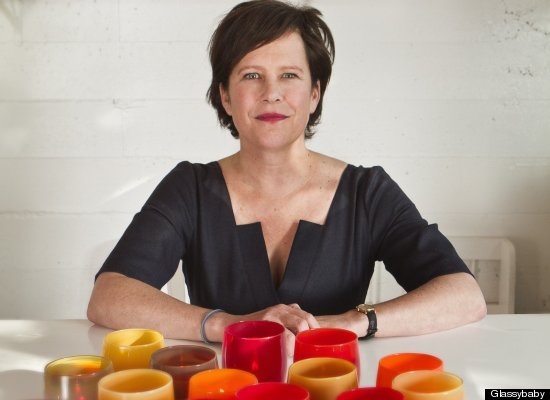 Lee Rhodes of glassybaby
She decided she wanted to reach out and help others in her situation feel the same spark of hope. Over a decade later, Rhodes supports and connects with fellow cancer fighters with her Seattle-based company glassybaby.
Described as a "mission" company, 8 to 10 percent of the company's revenue is donated to a multitude of charities and funds. In 2011, Rhodes was named Entrepreneur of the year by Entrepreneur.
"No one can tell you what you're going to need to get well," says Rhodes, recalling her time spent recovering from chemotherapy. "This money is available for day to day needs — food, clothing, whatever — and there are no questions asked."
The single product with a conscious has had so much impact, Amazon.com founder Jeff Bezos approached Rhodes in 2008 with interest and now owns 20 percent of glassybaby.
Nearly 70 local artists help create the colorful votives, which sell for $44 each, and are popular in restaurants, as "an individual piece of art on each table," Rhodes says. Additionally, she rents them out in large quantities for events. Glassybaby also has a version of its product for use as drinking glasses.
Join us Thursday, Oct. 18, when glassybaby will donate 10% of sales to the Ronan Thompson Foundation.
Where:
Shelley Adelson's Home
4133 N. Jokake Dr.
Scottsdale, Az 85251
When:
7:00-9:00 p.m.

If you can't make the event, 10% of all online orders will be donated to the Ronan Thompson Foundation with giving code "ronan" at checkout through Dec. 31.