No more shopping online or at dozens of specialty shops for the perfect pair of jeans! Recently-opened Industrie Denim at Scottsdale Quarter
features around 80 brands of denim for both guys and gals, including such premium labels include Adriano Goldschmied, Comme Des Garçons, Current/Elliott, Engineered Garments, Fry Boots, Ksubi, Nudie Jeans Co. and Rag & Bone.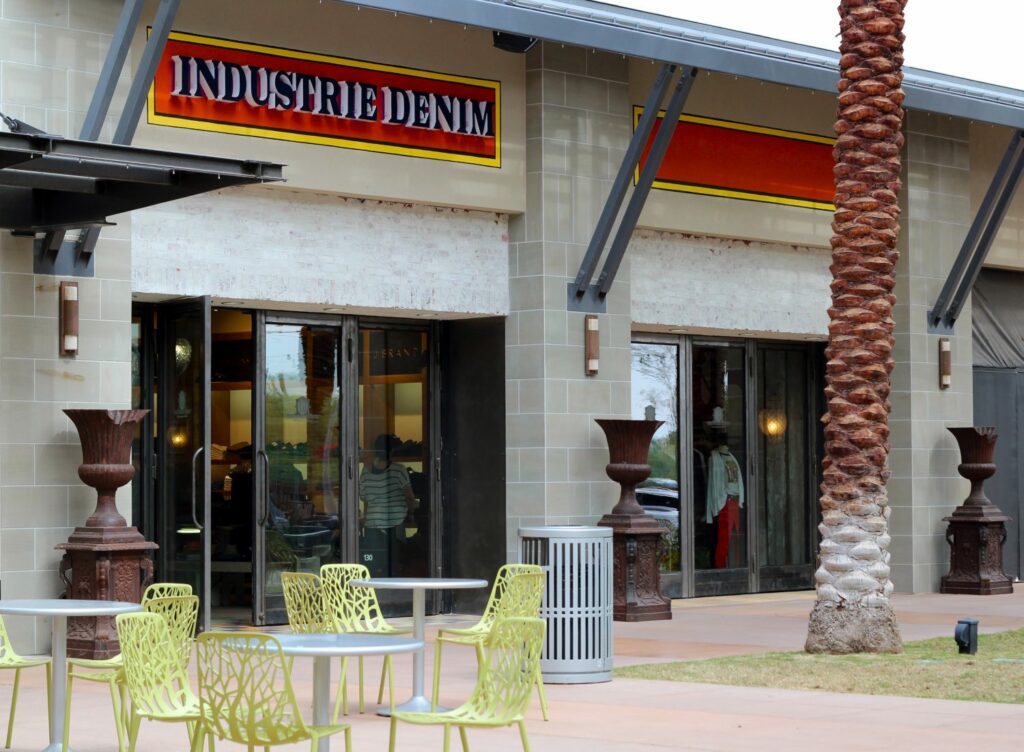 The new retail "denim bar" concept is sister to American Rag in L.A., and is a collaboration between classic denim label Levi Strauss & Co. and pioneering retailer Mark Werts, who built the American Rag Cie specialty stores and the World Denim Bar shops. Completely unique to Industrie Denim is RRL/Polo Ralph Lauren's premium-denim line that's so exclusive, it's not even available online.

Industrie staff are known as "jean-iuses," trained denim experts who consult customers for that perfect pair. Taking you from day to night, also shop from vintage-inspired fashion pieces: from shoes and belts to handbags (specifically noting a gorgeous red Chanel housed in a vintage display here).
Industrie Denim locations is designed with an eclectic, flea-market look that takes inspiration from the region of where the store is located. The Scottsdale store features some portraits of the Arizona desert, vintage heritage postcards, as well as a chic 70s pool table where denim styles to fit every shape and taste can be found. Even the large industrial overhang lights are pulled from baseball stadiums. The soon-to-be San Francisco store will display pieces of the Golden Gate Bridge.
Industrie Denim at Scottsdale Quarter
480-609-7307
Mon.-Sat. 10 a.m. – 9 p.m.
Sun. Noon – 6 p.m. 
Photos © by author, Christina Silvestri.